Sign Up
Login
API
FAQ
Tools
Archive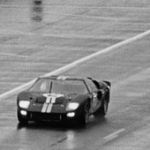 Fire Evacuation Framework
systems_architect
Oct 10th, 2017
629
Never
Not a member of Pastebin yet?
Sign Up
, it unlocks many cool features!
# Fire Evacuation Framework

Version 0.2, Updated 2017-10-10

## Contents

- TO-DO

- What to do first

- What to grab

- Where to go

- Where to put this

- Resources, PDFs, Links

## TO-DO

- Divide roles with spouse and family members.

- DONE Find PDFs describing what to do (see below)

- Review and framework go bag

- Include kids' bag(s) -- possibly use red backpack in laundry room for this?

- Review procedure with local hams

- Designate emergency contact person in family out of state

- Plan emergency meeting point (read up on this first)

- Upload to online location.

- Add normal packing list for vacations to this list

- Learn how to turn off the gas line

- Make sure the [in-laws living locally] have a list like this

- Develop alternate location to head to if [in-laws' house] is not an option.

## What to do first

- Turn car around in driveway and unlock & open all doors.

- Tell the kids to get a backpack and a few toys and get in the car. Bring their school lunch bags even if empty.

- Get grocery bags from car or from inside house for use in packing.

- Look outside, for "glowing sky," embers, etc. and get an idea of direction and range. Compare to wind direction and speed. Look for aircraft: Number, vicinity, direction, and frequency. If they are looping around locally, keep track of how many loops, has it stopped, etc.

- Hose down roof? Use backyard hose with power sprayer attachment

- Begin loading car using the list below as a reference

- Call or email AND text emergency contact -- don't trust text alone.

- Grab items listed below.

- Leave the house unlocked with a note inside of who evacuated, where you are heading, and the time and date.

- Leave side gate open.

- Leave office door open. All sensitive materials should be removed by now.

## What to Grab

TAKE PHOTOS OF ALL ROOMS INCL EQUIPMENT.

- 4 P's: Papers, Prescriptions, Pictures, and Pets.

- Most papers are with us but it's a good idea to bring a bill and any e.g. passports.

- Cats will need to be put in cages and they'll need food.

- Tent and sleeping bags

- Back yard

- MAYBE grab the bikes but there probably won't be room.

- Front Room

- Cable modem & cable, router & cables, white HDD(s) with family photos.

- Any laptops sitting around

- Mouse / trackball

- Office

- Paper files from clients

- Certificates and diplomas off walls

- Computer HDD or whole computer if you can.

- Physical materials needed for coaching work

- One high school sketchbook

- SW/AM/FM radio

- Toolbox & extra screwdriver set on bookshelf

- One USB drive out of spares

- Bedroom

- Daytime clothing

- Medications

- Glasses case

- Phone chargers

- Power brick / strip

- Emerg. Backpack

- Kitchen

- Fire extinguisher from under sink

- Food storage supplies

- Water storage containers & a pot and some utensils

- Back bathroom

- Other backpack

- Cats and Kids

## Where to Go

Most people are evacuating to the nearest, most convenient location. This will probably be the [in-laws' house across town] in our case.

- Local Exits:

- North to [town to north] via 101

- NorthEast to [neighboring county]

- South to [south city]

- West to old road to the coast

- Friends and Family

- There are churches and friends all around

## Where to put this

- Print and keep a copy in the kitchen and in the office.

- Also keep a copy at example.com/fire and add to phone home screen.

## Resources, PDFs, Links

- CalFIRE PDF: Evacuation Tips PDF (Download this to your phone)

- http://www.calfire.ca.gov/communications/downloads/fact_sheets/Evacuation.pdf

- Cal Forestry Tips PDF

- http://www.fire.ca.gov/communications/downloads/Evacuation.pdf

- Another tips PDF

- http://www.co.teller.co.us/oem/WildFirePrep.pdf
RAW Paste Data
We use cookies for various purposes including analytics. By continuing to use Pastebin, you agree to our use of cookies as described in the
Cookies Policy
.