Sign Up
Login
API
FAQ
Tools
Archive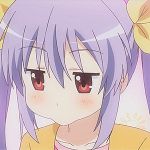 Dark Souls Any% glitchless
CapitaineToinon
Jun 29th, 2017
(
edited
)
976
Never
Not a member of Pastebin yet?
Sign Up
, it unlocks many cool features!
Relevant banned glitches :

- Warp glitches (kiln skip)

- Sen's gate skip

- Firesage skip

- Duping

- Moveswapping

- Seal skip

- Any fall control skips

- Out of bounds

Allowed skips / techniques :

- Ceaseless skip

- Duke skip

- Tokhi bombs (Bed of chaos bombs strat)

- Blighttown drop

- Toggle escape

- Boudler skip

- Ruins skip

- Tomb of giants fog gate skip

- Quitouts

== Notes ==

Start Hunter with masterkey

Pickup shortsword, kill asylum, go to firelink

Grab the firebombs in firelink

Grab the humanities on the well

Get through new londo ruins and kill ingward

Grab the 1K soul in New Londo

Lower the water, grab RTSR

Grab the GCS and get the BKH

Kill the lizard

Buy the battleaxe to Andre

Level up 18 STR

Get RTSR and kill gargoyles

Ring the bell, drop down, buy 2 homeward bones from osward

Kill him and bone back

Level up 22 STR and 18 DEX

Go to firelink, kill Lautrec and get the FAP ring

Blighttown drop, kill Quelaag

Ring the bell, use Quelaag soul and bone back

Upgrade the BKH to +2, buy weapon smith box and the crest to Andre

Get RTSR from the Titanite Demon

Grab the stone armor

Grab the hornet ring

Kill sif and dark sign

Go through Sen's, boulder skip

Buy 8 blossoms and 3 black firebombs

Kill Iron Golem

Level up 27 STR 21 END at the AL bonfire

Use Golem soul on the elevator

Get through Anor Londo

Kill O&S, kill Gwynevere and use the CoP bonfire

Warp to Firelink

Place the lord vessel, warp to Anor Londo

Use Sif and Smough's souls on the dukes elevators

Duke skip

Kill at least 2 lizards in Crystal cave

Kill Seath, bone back

Upgrade the BKH to +4

Level up 21 vit, the rest in END

Kill pinwheel and Nito, bone back

Level up 26 vit and the rest in END

Go through Blighttown, Ceaseless skip, Firesage, Centipede, BoC

Go through New londo, kill 4 kings

Kill Gwyn with ripostes and hornet ring (riposte, R1, riposte)
RAW Paste Data
We use cookies for various purposes including analytics. By continuing to use Pastebin, you agree to our use of cookies as described in the
Cookies Policy
.