Sign Up
Login
API
FAQ
Tools
Archive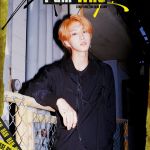 GOGOGO Application
J15UNG5PLU5H13
Sep 2nd, 2018
(
edited
)
346
Never
Not a member of Pastebin yet?
Sign Up
, it unlocks many cool features!
[Go]

||WATTPAD USERNAME

J15UNG5PLU5H13

||PASSWORD

Twice, Wanna One, Exo, NCT Dream, GOT7, Momoland, Seventeen, Super Junior, WJSN

[Like Ooh Ahh]

||FULL NAME

Ryanne Park Jirae

||NICKNAME(S)

Anne, RJ, Rae, Jiji, Angel

||AGE

18

||BIRTHDATE

24/02/00

||NATIONALITY

Filipino/Korean

||ETHNICITY

Filipino/Korean

||HEIGHT

166cm

||WEIGHT

48kg

[Lucky One]

||SLOT

Grape

||BACKUP SLOT

Peach

||FACE CLAIM

Eunbin (CLC)

||BACKUP FACE CLAIM

Chuu (Loona)

[Very Nice]

||BACKGROUND

- She was born in Seoul, South Korea when her older Sister was 16.

- Moved to Cebu when she was 5 and her Father died of heart attack.

- Since her Father was the bread winner of the family, they had financial problems.

- Had to help do the house chores and skateboard to get groceries after school while her Mother and Sister worked at a small bookstore to earn money.

- Managed to pull out of financial problems when she was 15 and her Sister had moved back to Seoul to pursue performing arts career.

- Discovered a passion for art and wanted to move to Korea like her Sister. Mother, let her go.

- Lived with her Sister. Worked part-time at a nearby cafe. Both siblings sends extra money home to their Mother.

- When she was 17, she met her 4 friends and moved out of her sister's house.

||PERSONALITY

- Innocent; She is actually very innocent. She won't understand any sort of dirty jokes you talk about and it's best to leave her that way.

- Artistic; She's really Creative and artistic. She loves to draw, paint, sculpt and take photos. She's really Creative when it comes to writing, drawing or just simple ideas.

- Sweet; She's really caring and soft to her 4 friends, even lemon. She'll share her plushies if they need to sleep, she'll give her snacks to them if they are hungry and she'll help keep Kiwi company.

- Unreliable; She sometimes forgets where she places her things. She could even be holding it in her hand yet still ask everyone where it is.

- Sentimental; She can be a rather emotional girl which is why she avoids sad stories. She can tear up and feel angsty at the smallest things.

- Fun-Loving; She LOVES fun. She loves games, art and jokes. She wishes her life didn't have boring academics and plain jobs just to earn a living. She just wants to have a life where she could do fun things she enjoys with her friends.

- Clueless; She is always really clueless about what's going on around her. It would sometimes take her 5 minutes just to realise that she was shoved in a car.

||LIKES

- Neon Lights

- Cats

- Fruits

- Aesthetics

- Angels

- Plushies

||DISLIKES

- Bitter Food

- Mean People

- Pain of any sort

- Angst

- Academics

- Nagging

||HABITS

- Biting her lip

- Clapping hands when really excited or laughing

- Singing, rapping or even dancing kpop when bored

- Talking really loudly

||TRIVIA

- She's a tiny bit claustrophobic but she can handle it if she's preoccupied with something she enjoys.

- She loves having highlights in her hair, especially pink and purple.

- She tends to speak rapid Tagalog when she's frustrated, annoyed or stressed.

- She's really good in art, whether it's visual arts, performing arts or even martial arts.

- She owns 127 plushies and sometimes her pet cat, Huang likes to hide amongst them and she can never find him because he looks like one himself.

- She can beat everyone at every game except Kiwi when it comes to Pokemon card battles.

- She has a vlog called "RaenyDays" and she vlogs about almost everything, wherever she goes.

- She loves angels. She believes they exist and insists that she saw one once when she was 14. This is also how she got her nickname "Angel".

[My First And Last]

||SEXUALITY

Straight

||LOVE INTEREST

Han Jisung (Stray Kids)

||FIRST IMPRESSION

- Him: He thought she was really cute and talented, seeing her play the guitar on stage while singing. He thought that she had a fun personality seeing how she's interacted with her audience.

- Her: She thought that he was a friendly person who was really cheerful and fun. He looked like a cute and playful squirrel and she immediately knew that they we're going to get along just great.

||WHEN/HOW DID YOU MEET HIM?

She worked at a small cafe near her house. She performed on the small little stage there and out of no where he decided to go up and join her for fun. They ended up doing that together every weekend and it was lots of fun for them and their audience.

||SLOT CLOSEST TO

Kiwi

||SLOT LEAST CLOSEST TO

Peach

[K.O.]

||REQUESTED SCENES WITH OTHER SLOTS

- Blasting Kpop at full volume while snacking on Coke and chips.

- A pillow fight and Ryanne is protecting her Plushie she from the flying pillows.

- Pranking everyone along with Kiwi.

- Lots of vlogging with the other members.

||REQUESTED SCENES WITH LOVE INTERESTS

- He plays a game with her and if he wins he gets a kiss on the lips from her. Surprisingly, he won.

- She was feeling cold and he gave her his jacket and cuddled with her.

- She was having an Instagram live as an part of her vlog and someone commented "Are you two a dating?" Which made Ryanne blush and that started Raesung.

||REQUESTED SCENES OVERALL

NIL? They are all up there :) And sorry I'm not very good with scenes requests!

[Gee]

||EXTRAS

NIL

||NOTE TO SUNNY!

HIHIHI IF YOU ACCEPT ME ILL KNOCK MY HOUSE DOWN (I'm kidding. Kind of.) BUT I LOVE THIS AF :D GOGOGO
RAW Paste Data
We use cookies for various purposes including analytics. By continuing to use Pastebin, you agree to our use of cookies as described in the
Cookies Policy
.