Sign Up
Login
API
FAQ
Tools
Archive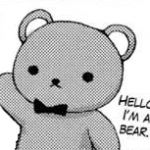 Lian-Ziu
Ursali
Aug 8th, 2017
(
edited
)
92
Never
Not a member of Pastebin yet?
Sign Up
, it unlocks many cool features!
Name: Lian-Ziu

Class: Spy

Character Specific Skill: Gamble

Affinity: Anima

Personal Fault: Single-Track Focus: If Lian is adjacent to 2 or more enemies, -15 Eva

Personal Skill: Snap Shot: If Lian's target has not been in combat with her in the last turn, +10 Crit

Personal Skill: Easy Pickings: If Lian attacks an opponent who cannot counter, +15 Hit

//Personal Skill: Break their Lines: If Lian's target has not moved in the last turn, +2 DMG

Preferred stats: SKL, LCK

Weapon profs: Longbow(C), Bow(D)

Level: 13

Total Level: 18

Base Stats:

Progression spent: 330%

HP: 16 (70%)

STR: 4 (50%) (+1)

MAG: 1 (0%)

SKL: 5 (50%)

CON: 4

AID: 3

LCK: 2 (20%)

DEF: 3 (45%)

RES: 1 (50%) (+1)

SPD: 4 (50%) (+2)

MOV: 4

Trainee lvl2: STR, DEF, RES, SPD

Trainee lvl3: HP, STR

Trainee lvl4: LCK, DEF, RES, SPD

Trainee lvl5: HP, STR, DEF, RES

Promotion to Spy: HP +2 STR +2 SKI +2 CON +3 AID +3 SPD +1

Spy lvl2: STR, DEF, RES, SPD

Spy lvl3: HP, STR, SKL

Spy lvl4: HP, SKL, SPD

Spy lvl5: HP, STR, DEF, RES, SPD

Spy lvl6: HP, STR, SKL, RES

Spy lvl7: LCK, SPD

Spy lvl8: STR, SPD

Spy lvl9: HP, SPD

Spy lvl10: HP, RES, SPD

Spy lvl11: STR, SKL

Spy lvl12: HP, STR, RES, SPD

Spy lvl13: HP, STR, RES

Current Stats:

Progression spent: 330%

HP: 28

STR: 18

MAG: 1

SKL: 11

CON: 7

AID: 6

LCK: 4

DEF: 8

RES: 11

SPD: 17

MOV: 6

SUPPORTS:

With Drest Aedàn (C): +1 DAM, +1 DEF, +5 CRIT, +5 DGE

INVENTORY: Type ( ) | Rng | Wt | Mt | Hit | Crit | QL

Iron Longbow Long (E) | 2-3 | 10 | 6 | 65 | 0 | 30/30

Steel Longbow Long (D) | 2-3 | 12 | 10 | 60 | 0 | 25/25

Lockpick 15/15

Vulnerary 3/3

Battle Stats (Iron Longbow):

At: 24

Rng: 2-3

Hit: 89

As: 16

Eva: 36

Crt: 5

Dg: 4

Battle Stats (Steel Longbow):

At: 28

Rng: 2-3

Hit: 84

As: 14

Eva: 32

Crt: 5

Dg: 4

Bio:

Lian is an imposing woman despite her stature, standing at 5'7. She wears her long black hair in a large braid, at 22 years of age.

Hailing from a village near the western border of the scattered plains of Ostil, Lian is the eldest daughter of the middling Ostili tribe's chieftain. For years, she lived under the calm, insular culture of the Ostili, urged towards inner reflection and communal living. She cared little for the dreary, sedentary lifestyle, finding herself chasing action and further ways to develop her skills and knowledge. Fortunately for her, not all was dull. With some insistence, she had the tutelage of perhaps the most skilled archers in the entire continent, soon able to reliably feather fowl with only a moment's notice.

Her simple life however would be upended, as their neighboring country Ludoh settled into their cold war with Eslana, many parties from across the border saw necessity in finding more resources to fuel what could be their most bloody conflict yet. Lian's village remained near a notable supply of iron, it was only a matter of time before an unmarked raiding party attempted to drive the Ostili from their lands. Though the raiders were brutally beaten back, tensions were inflamed for a time, necessitating the head of the nearest Ludoh land's noble family to cross the border and make amends with the Lian's father.

Though the Ludoh noble succeeded in securing a small trade exchange and resolving the most immediate tensions, they spared no effort in culling their ego, demanding a fair deal from the tribe even though it was Ludoh natives who had raided the land in the first place. While the rest of the village moved on, Lian held a spark of frustration with her kinsmen and tribe. The men and women of Ostil were far stronger and more skilled than these Ludoh can possibly hope to compare, and yet the Ostil held back, too enclosed in their own culture to change the world.

At 19, Lian left the village, carrying her own longbow, her toughest dress and a couple pieces of armor she could pull together. Crossing the border, she strove out to work as a mercenary, ready to plant arrows between whatever eyes needed them, and prove to the world that she was no force to be made light of.
RAW Paste Data
We use cookies for various purposes including analytics. By continuing to use Pastebin, you agree to our use of cookies as described in the
Cookies Policy
.