Sign Up
Login
API
FAQ
Tools
Archive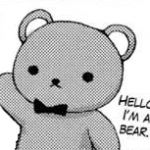 Sverrand Brenyron
Ursali
Jan 14th, 2018
(
edited
)
73
Never
Not a member of Pastebin yet?
Sign Up
, it unlocks many cool features!
Name: Sverrand Brenyron

Class: Knight > General

Character Skill: Renewal

Affinity: Electric

Personal Fault: Torpor: -10 Eva after being attacked. Resets at the beginning of the Player Phase.

Personal Skill: Concord: When within 3 spaces of 3 or more allies, +2 DEF.

Personal Skill: Vigor: When above 50% HP, +2 MT.

/ /Personal Skill: Assiduity: +5% to Great Shield activation rate when doubled by an enemy.

Preferred Stats: Defense, HP

Weapon Profs: Crush (C), Sword (D) > Crush (A), Sword (C) / Bludgeon (A), Axe (C)

Level: 2

Total Level: 7

Porgression Spent: (330%/330%)

Base Stats:

HP: 20 (75%)

STR: 4 (60%) [+1]

MAG: 0 (0%)

SKL: 3 (60%) [+1]

CON: 5

AID: 4

LCK: 1 (10%)

DEF: 5 (50%) [+1]

RES: 0 (40%) [+1]

SPD: 2 (40%)

MOV: 4

Trainee lvl2: HP, SKL, SPD

Trainee lvl3: STR, LCK, DEF

Trainee lvl4: HP, STR, SKL, DEF, RES

Trainee lvl5: DEF, RES

Promotion to Knight: +2HP, +1STR, +4DEF, +4CON/AID

Knight lvl2: HP, STR, SKL, DEF, RES

Current Stats:

HP: 25

STR: 9

MAG: 0

SKL: 6

CON: 9

AID: 8

LCK: 2

DEF: 14

RES: 4

SPD: 3

MOV: 4

INVENTORY: Type ( ) | Rng | Wt | Mt | Hit | Crit | QL

Wooden Sword Crsh (E) | 1 | 4 | 6 | 100 | 0 | 40/40

Vulnerary 3/3

Battle Stats (Wooden Sword):

AT: 15

Hit: 113

AS: 3

Eva: 8

Crt: 3

DG: 2

Bio: Sverrand was the son of Steirne Brenyron, a highly respected commander in the Astrasian military. He father raised him to possess a hearty sense of discipline and humility that was only increased by Astrasia's militaristic nature. When he was just a few years short of being allowed to join the military himself, Steirne was sent away on a long campaign very far away. Sverrand didn't miss his father very much. He would be back; he always came back.

One week before Sverrand was to come of age, he received a letter informing him of his father's death. This only hardened the young man's resolve to prove himself just as great a soldier as his father was, although it did result in him becoming a little less talkative than normal. But that was fine. Sverrand learned soon after entering the Astrasian military that you didn't have to talk much to be a great soldier: you just had to follow orders.
RAW Paste Data
We use cookies for various purposes including analytics. By continuing to use Pastebin, you agree to our use of cookies as described in the
Cookies Policy
.