Sign Up
Login
API
FAQ
Tools
Archive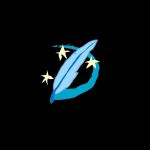 DOWNLOAD MODELS INSTRUCTIONS
GearBell
Jul 12th, 2017
(
edited
)
269
Never
Not a member of Pastebin yet?
Sign Up
, it unlocks many cool features!
Due to unstable links I thought to help those of you using the pacs that have custom models in them on how to download them to have your own copy - in case my links fail again. THIS REQUIRES YOU TO HAVE A DROPBOX.

1) Wear which ever pac you want that has a custom model in it.

2) In Pac3 find the model in the stack and select it.

3) Once selected, down below should be a tabbed menu, find "Model" tab and look at the link (Usually says something like "https://www.dropbox.com/s/ ---"

4) Copy that link, open an internet tab, and paste the link in the URL above.

5) This will open it to a dropbox window, you have the option now to download it or save it to your own dropbox. Select whichever you prefer, cause either way you are now getting your own copy of the model.

AND THATS HOW YOU DOWNLOAD MY MODELS! :D

TO UPLOAD THEM AND USE THEM AS YOUR OWN:

1) Save your model in a folder.

2) Upload the model to dropbox (unless its already saved there)

3) Next to the selected model on dropbox should be a "SHARE" button. Click "SHARE" and copy the url link it creates.

5) Switch back into the gmod game, go into pac

6) Create a sphere in pac, scroll down to the tabbed menu where it says "Model"

7) Paste the shared link into the "Model" tab.

THERE YOU GO! You are now USING the model in gmod!
RAW Paste Data
We use cookies for various purposes including analytics. By continuing to use Pastebin, you agree to our use of cookies as described in the
Cookies Policy
.
Not a member of Pastebin yet?
Sign Up
, it unlocks many cool features!