Sign Up
Login
API
FAQ
Tools
Archive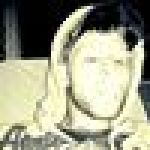 Jaysz Modding chat Convo with Nehi
HadesLiveRGHServices
Sep 26th, 2016
(
edited
)
73
Never
Not a member of Pastebin yet?
Sign Up
, it unlocks many cool features!
Jaysz Modding

1 mutual friend: Smeggy Solo

Nehi-11:45

lol never gonna stop are you

your to easy bud 😉

to shy or what lmfao

ill wait 😉

hgp09540@xzsok.com 1337 i am indeed

14:42

Jaysz Modding accepted your request.

Jaysz Modding -

LMAO CAT

using yahoo isnt 1137

Nehi-

lmfao nope your right finally caught on did a little learning huh

congrats

Only took you 5 accounts to figure out what im doing

Jaysz Modding-

i already knew what u werer doing

Nehi-

Cool, So why so many fake accounts today? thats like what 4th one today

Jaysz Modding-

2nd

just gotta stay off my one name profiles, they keep deleting em

Nehi-

hmm i have had mutiple friend request from you today

Jaysz Modding-

i made 2 acc

jaysz modding

and proxy

Nehi-

pry telling you something. Why you keep adding Jody an I we want nothing to do with you.

Sooner or later one is gonna give you up an when that day comes......... your fucked

Not a threat a promise

Jaysz Modding-

neither of u guys can do shit ://

like i said

waitin to be harmed

Nehi-

I dont want to harm you 😉

Jaysz Modding-

i shall call your dad later..

Nehi-

please do

Jaysz Modding-

"I dont want to harm you 😉"

Nehi-

as i said 563-538-4578 is now Local police department why you have not called back since the last time i told you

you cant nigga

All you can do is find old info. You have my dad info not mine

you have yet to call me

i will give you a number to call

yeah been almost 10 days since you called

Also you should know by now if you had my proper dox

that i do not live with my mother

Jaysz Modding-

NIGGA I NEVER SAID U DID

Nehi-

an that i live with Jody as i have stated dozens an Dozens of time

Jaysz Modding-

I Know you do lmao

Nehi-

lol nigga you just told me a few days ago you moved to TN with your mom

Jaysz Modding-

yes u moved down their 3 years ago

but dont live there no more

Nehi-

So you should know by now that 4887 Woodrow Road, Woodlawn, TN

is not my address

i have been in TN since 2008

sorry 2009

Graduated in IA let me help you out with my dox

He standing right be hind me he quoted : Go Fuck yourself.

Jaysz Modding-

i havent even been trynna harm you 😕 i came back trynna be the old jaysz.. and you wanna be a baby bitch and still be mad :///

Nehi-

yes you got to understand that the old Jaysz modding fucked up fucking with Travis Family

I wont let you get business in this scene if that is what i want

Jaysz Modding-

lmao i sold my rgh , why would i even try to get business?

Nehi-

I dont care that you sold your RGH

your in the modding scene for something right

Your only here because we have been your main focus since what ever it was that made you start turning into a fag boy

Jaysz Modding-

just in here to look around 🙂

Nehi-

nah more like to harass jody an I an call people parents with cancer an condone it on other people. Your a disease in the community an probably in your hometown which is why you always fuck with people online due to you of having no life outside of your grandmothers basement so go tuck yourself in bed an go have your grandma make you a hot pocket.. Sincerely yours Jody

Jayz Modding-

ahahahahaahahahahahahaaaaaaaaaaaaaaaaaaaaaaaaaaahahahhhhhhhhhhhhaaaa

wonder y ur bf keeps blockin me

Nehi-

Cause your a waste of time

of his time. Correction

Jaysz Modding

obvi not if nehi is still talking to me

Nehi-

see you start assuming again

this is nehi

Jaysz Modding

autistic cancer patient .........

He is in the background talking shit

Nehi-

wanna video call 😃

lets see who is calling my pops

please put mask on tho, you Ugly <--- Just added that for laughs

Jaysz Modding-

how bout we just regular calll........

Nehi-

So you say you wanna regular call.

Jaysz Modding-

yes

we both are going to be doing the samething

Nehi-

Call then

Jaysz Modding-

"anon hacker blocks me "

(Picture)

hairline............

Nehi-

So out of the 2 min an 43 seconds you came up with that....?

Mr Sanchez

Jaysz Modding-

My b i was on my phone

Nehi-

im sure

Jaysz Modding-

me too

nehi just stop

you make yourself look stupid

Chat conversation end
RAW Paste Data
We use cookies for various purposes including analytics. By continuing to use Pastebin, you agree to our use of cookies as described in the
Cookies Policy
.