Sign Up
Login
API
FAQ
Tools
Archive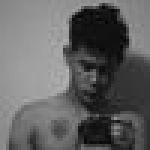 Untitled
kikmystar
Mar 17th, 2018
43
Never
Not a member of Pastebin yet?
Sign Up
, it unlocks many cool features!
― USERNAME:@Helgaisbackbetch

― PASSWORD:Jeon Jeongguk

― NAME - Azuma Yukinaga

― OTHER NAME - Park Ha Khyeon

― NICKNAMES- parking,zoo,appa

― BIRTHDAY - 10 December 1991

― BIRTHPLACE - Tokyo,Japan

― HOMETOWN - Tokyo,Japan

― NATIONALITY - Japanese

― ETHNICITY - Japanese

― HEIGHT - 184 cm

― WEIGHT - 66 kg

― BACKGROUND - His life was actually kinda boring,he got good grades and was a good kid .He had strict parents so he was bond to be a good kid.He loved his life and his friends were always there for him.He always wanted to be an idol but his parent told him that his dream was ridicule and that he should be a doctor instead but this time ,he decided to follow his heart and disobeyed his parent .He auditioned for JYP and got accepted but soon left due to his parent ,he tried to convince his parents but in vain .So when he turned 18,he moved out of his parents house and stayed at a friends house,hr then went to audition at Bighit and got in .

― PERSONALITY -

+He is very protective

+He is very caring and nice to everyone even strangers

+He only talks when needed

+He is playful and strict at the same time

+will freak out if you dont tell him where you are going.

+He is very dirty-minded bu he doesnt look like it

+He is a gentleman

+He is sassy all the time

― LIKES -

+Taking care of people

+Eating

+Dogs

+cats

+hard working people

+short people [has a soft spot for them]

+pizza

+pineapples[not pineapples on pizza]

+skin ship

+likes to be healthy

― DISLIKES -

+carrots

+spiders

+cleaning

+people calling him old [even if he is old,no need to remind him or he will be angry at you]

+mean people

+fish

― TRIVIA -

+has 2 brothers name kaneki and yugi [both of them are younger]

+has 1 dog name Yuma

+loves peach

+is a big nerd

+likes to goto the gym

+claims that he is straight but he is actually gay

+likes to cook

+his part time job is being a health guru

― HOBBIES -

+playing football

+listening to music

+going to the gym

+being a dad to his friends [its hard okay]

+running

+being a meme

― HABITS -

+biting his nails

+drinking water

― SLOT-〈 H O M O S E X U A L 〉

― FACE CLAIM - N [vixx]

― BACKUP FACE CLAIM - hyuk [vixx]

― STAGE NAME - Himchan

― POSITION - lead rapper, lead vocalist, leader[can I write his ,who is the leader]

― IDEA FOR YLBERY'S FANDOM NAME-Iris [search the meaning of it]

― ANYTHING ELSE ABOUT THE CHARACTER

+nope

― ANYTHING ELSE YOU WANT TO TELL ME

+was it reserve ,if it was then my hard work will go to vain lol
RAW Paste Data
We use cookies for various purposes including analytics. By continuing to use Pastebin, you agree to our use of cookies as described in the
Cookies Policy
.