Sign Up
Login
API
FAQ
Tools
Archive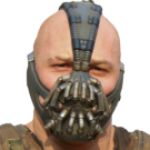 White Victims of Black Crime - 0597 - Brittany William McNew
TheFireRises
Aug 19th, 2019
80
Never
Not a member of Pastebin yet?
Sign Up
, it unlocks many cool features!
0597

----------------

May 4, 2017

Location: Indianapolis,IN

Victim(s): Brittany William McNew 18, Unborn baby 10 weeks

Attacker(s): Jonathan McGee

Description: Mcgee got into a drug dispute with some other men on a street in Indianapolis,IN. He pulled out a gun and fired randomly at least a dozen times. Some of the bullets went into Brittany's house, striking the 10-weeks-pregnant woman in her uterus, killing her baby.

Archive.is Link(s):

https://archive.is/7y71m Story on the crime. Brittany's boyfriend and father of her dead baby, speaks about their ordeal.

https://archive.is/DsquS McGee is arrested.

https://archive.is/VCSyE More info about the case.

https://archive.li/9j3ZY Story about new IN law that allows the charging of murder or manslaughter if a fetus is killed.

https://archive.fo/KJanG McGee is acquitted.

https://www.gofundme.com/t9fvw-brittanys-funeral Brittany's gofundme page.

https://archive.is/4SlRg Brittany's obituary.

----------------

https://archive.li/HkrXY McNew surname info Ancestry.com.

https://archive.li/kO6AH McNew surname info house of names.
RAW Paste Data
We use cookies for various purposes including analytics. By continuing to use Pastebin, you agree to our use of cookies as described in the
Cookies Policy
.