Sign Up
Login
API
FAQ
Tools
Archive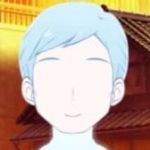 Mami's Swimsuit (2018) Story
some_translationanon
Aug 22nd, 2018
262
Never
Not a member of Pastebin yet?
Sign Up
, it unlocks many cool features!
Mami's Swimsuit (2018) Story - With a Smile in the End

Mami: The five of us played beach volleyball together, but I hit Akemi-san with the ball...

Although it's good that Miki-san suggested and went with me to the beach house to buy ice for Akemi-san...

(Is this really enough...?)

..........

Sayaka: Mami-saaan. We got ice, so let's head back to where Homura and the others are--

Mami: ....... (No, there's no way that this ice alone is enough.)

Sayaka: Heeeeey, Mami-saaaan.

Mami: (Right... I need to get something to apologize for...)

Sayaka: ...Mami-saaan?

Mami: Oh! Miki-san, please wait! I've got something I want to buy!

Sayaka: Heh? Ahhh, okay...

Mami: Um...Akemi-san...

Homura: Tomoe-san.

Madoka: Welcome back! ...Huh? Where's Sayaka-chan...?

Mami: Miki-san went to go look for Sakura-san. ...Um, Akemi-san... I'd like you to have this.

Homura: This is...

Madoka: Woooow! It's big~~! Is this...coconut juice!?

Mami: Yes, that's right. And... I got ice from Miki-san. Make sure to cool the spot where you got hit by the ball with this, okay?

Homura: Thank you very much...

Mami: ...Geez, this isn't something you should thank me for. Since I'm the one who did something bad to you... and this is supposed to be an apology...

Homura: I, just... I'm just so happy that you cared, Tomoe-san... So that's why... thank you very much, Tomoe-san.

Mami: Akemi-san...

Homura: Umm...uh, really, please don't worry about it anymore... If Tomoe-san worries this much about it, it'll keep bothering me too...

Mami: .........Understood, Akemi-san. I won't worry about it anymore. ....Thank you.

Homura: (...That's a relief...) Um, this coconut juice...how about we share it between the three of us?

Mami: Eh...

Madoka: Is that okay with you? Homura-chan.

Homura: Yes. It'd be a waste to drink this all by myself.

Mami: ...But, that juice is...

Homura: ...I don't want to hog something delicious all by myself. I want to share it with Tomoe-san and Kaname-san.

Mami: Akemi-san...

Madoka: After all, the happiness of something "delicious" is something you want to share with everyone, right? Hey, Mami-san! Let's drink this together, okay?

Mami: ...Akemi-san...Kaname-san... ....... Really, thank you...

Mami: When I was fighting by myself, I never could have imagined

that I'd be able to spend time with friends and be able to trust each other this much like this...

(I really, truly am fortunate to be surrounded by such wonderful kouhais, aren't I...)
RAW Paste Data
We use cookies for various purposes including analytics. By continuing to use Pastebin, you agree to our use of cookies as described in the
Cookies Policy
.