Sign Up
Login
API
FAQ
Tools
Archive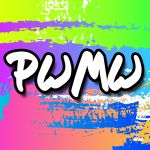 Antoshi Lifting strength
PWMW
Nov 15th, 2017
(
edited
)
47
Never
Not a member of Pastebin yet?
Sign Up
, it unlocks many cool features!
(A Blond Ray of Sunshine — Chapter 5)

Both of them shouted in surprise as the car rattled hard as though they were rear-ended. They looked back, watching Antoshi grab onto the car's back bumper. He strained with effort as he pulled the car and dug his heels into the asphalt, gradually slowing the car down.

Jalyn cried out in terror, flooring the gas pedal. The car had already come to a halt. Smoke poured off the screeching tires as it revved and bounced in place. Antoshi's grip was slipping, clamping down so hard on the bumper that it snapped off of the car's frame. The car immediately barreled forward.
RAW Paste Data
We use cookies for various purposes including analytics. By continuing to use Pastebin, you agree to our use of cookies as described in the
Cookies Policy
.