Sign Up
Login
API
FAQ
Tools
Archive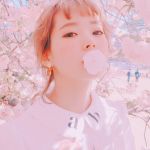 TULIPE form
Neon_stardust
Nov 6th, 2018
215
Never
Not a member of Pastebin yet?
Sign Up
, it unlocks many cool features!
GLAMOROUS

USERNAME: @NEON_STARDUST

PASSWORD: Hani (exid)

MIDNIGHT

SLOT: AROUND

SLOT BACKUP: SWITCH

FACE CLAIM: Seulgi ( Red Velvet)

FACE CLAIM BACKUP: Hani ( EXID )

HIGHLIGHTS

NAME: Kim​Girana

AGE: 19

HEIGHT: 162

BIRTHDAY: 13th October

BLOOD TYPE: B

NATIONALITY: Thai - Korean

ETHNICITY: Thai - Korean

LANGUAGES: Thai

Korean

Japanese

FATALE

BACKGROUND:(first person because it would be better than third) I grew up in a small family. My dad left when I was in my mothers womb. We weren't rich but we had each other, me and my mum, together in the word. My mother was a prostatute but I didn't hate her for it. It was the fastest way to get money and we needed it. She did not treat me like a child but an adult. She probably is the one who gave me my sense of style; the normal mesh shirt, black bra and red miniskirt paired with with a red choker and sliver earrings. During late middle school I confessed my feelings to this guy. He denied me and said I was too chubby for him even though I weiged 50kg wich is under the average weight of a normal student. That probably was when I started starving myself. The kids there would usually call me hoe, slut or whore - fatty was added to the list of names. To escape all the bullying I would normally read, from old traditional books to manwa (korean manga) . I loved books and video games but I had to keep it a secret because I would probably get teased for it. But I dream to be a game designer.

Personality:

Flirty - one thing Girana learned in life is to get anywhere you need to be a little bit flirty. Good thing she already is.

Feisty - underestimate her she can comeback with what ever you say, either with a burn or a punch to the face and a kick in the crotch.

Stubborn - just don't argue with her most of the time she gets her way

Clumsy - who isn't a bit clumsy

FEMINIST - you already know sooooo.... moving on.

Closet geek - one of the geekiest people you know, It just doesn't show

LIKES:

Books

Red

Photography

MAD CITY

Fashion

Video games

YouTube

Art

Anime

Star wars

Manwa

Web toon

Kdrama

Manga

Plants

Cute animals

Night

Astrology

DISLIKES:

Pink

Cuddles

Bullys

Tumbler

Rugby

Thunder

Morning

Bugs

Bitter foods

TRIVIA:

. Has a kitten called Chuu

. She Can't swim

. Paints nails weekly

. Can play the guitar

. Has a daily quota of how much she has to weigh by the end of the week, which is normally 44kg

. She can cook even though she hardly ever eats

. Is bisexual

. Has never dated anyone or had sex before

. Probably has flirted with every one of her friends

. Girana and MAD City call each other my bitch

. Favourite song at the moment is Teach You by Tiffany Young or Zombie High by GRACE

. Persona 5 is her religion (she is obsessed with that game)

. A proud fujoshi

. Favourite yaoi series are : killing stalking

Yarchin bitch club

Yuri on ice

. Her mother is Korean and her father is Thai

. Doesn't believe in true love

. Looks absolutely adorable when jealous

COPYCAT

LOVE INTEREST: Yukhei Wong

LOVE INTEREST BACKUP: Johnny

FIRST IMPRESSIONS: (her pov) OMG why is he so hot! OK clam down. This is just like a video game. Step 1 introduction. Now all you have to do is say hi. Step 2. Get to know him with out getting all weird. And finally step 3. What was step 3 again? That doesn't matter now. But now that I finally know had a look at him he is not just hot but cute too! Huh? What's this feeling, its like my heart is beating out of my chest.

(His pov) To be honest she looks a little too desperate and what is she wearing. Not leaving that much to imagine is not that appealing. But there is something so familiar I can't put my finger on it.

(I didn't know what to do so I did the inner monologue of the two characters when they first meet)

SCENE REQUESTS:

The love interest getting Girana to eat.

Both of them getting jealous.

EXTRA: I thought it might be i treating if the love Interest is the boy who turned her down. That's why she seemed similar.

LØVE

OTHER SCENE REQUESTS: MAD CITY and Girana calling each other my bitch

ANYTHING ELSE I SHOULD KNOW: you are beautiful

MESSAGE TO AUTHOR: HHHHHIIIIIIIII
RAW Paste Data
We use cookies for various purposes including analytics. By continuing to use Pastebin, you agree to our use of cookies as described in the
Cookies Policy
.