Sign Up
Login
API
FAQ
Tools
Archive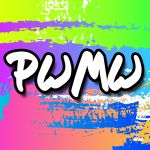 Antoshi Adaptation feat
PWMW
Feb 9th, 2018
(
edited
)
20
Never
Not a member of Pastebin yet?
Sign Up
, it unlocks many cool features!
(Sibling Rivalry — Chapter 7)

The two boys stared each other down for several moments. Antoshi groaned and shook his head. His vision was blurred from the hits he took. Latoshi used to opportunity to quickly race toward him. He shouted, throwing a punch with more force behind it than before. Still dazed, Antoshi reacted instinctively by blocking the punch with his forearms. The impact dug Antoshi's heels into the ground and caused a small shock wave that shook the nearby trees. Both boys were stunned, as was Fireball.

Latoshi shouted continuously with each subsequent strike at him. With no formal experience fighting or using his powers, Antoshi was forced to quickly learn and adapt to the difference in power and skill. He at least managed to continue guarding various points of his body from Latoshi's superhuman punches out of sheer instinct. His rage continued to increase, manifesting in his red aura which burned more ferociously than before. He despised having to fight Latoshi, no matter what the circumstances were. His body continued to fight on, but his heart was aching to stop.

Latoshi reared his fist back, throwing one last, powerful strike. Antoshi clenched his teeth, his eyes glowing brighter, his adrenaline surging. He leapt back in a sudden instant to avoid the attack, leaving Latoshi bewildered and wide-eyed. He had moved just a few paces away, yet did so faster than Latoshi could process.
RAW Paste Data
We use cookies for various purposes including analytics. By continuing to use Pastebin, you agree to our use of cookies as described in the
Cookies Policy
.