Sign Up
Login
API
FAQ
Tools
Archive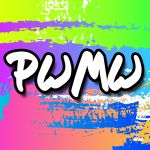 Antoshi Stamina
PWMW
Apr 28th, 2019
(
edited
)
14
Never
Not a member of Pastebin yet?
Sign Up
, it unlocks many cool features!
(Intervention, Chapter 5)

"I may be down," Antoshi said, his trembling hand glowing bright red, "but I sure as hell am not out!"

Latoshi jerked his foot away in a panic, just before Antoshi fired off his Ki. The energy blast zipped past, within inches of his face, and spiraled harmlessly into the air.

'What the hell?' Lazarus thought. 'That attack had undeniable vigor behind it. How? Why … can he not just give up and die?!'

The two opponents ascended into the air again. They were nearing their limits; sweating profusely, breathing hard, their shirts torn and tattered. Yet, they fought on, going after each other with a barrage of kicks and punches that was shockingly reminiscent of earlier on.

'This is crazy!' Fireball thought. 'The two of them are … going at it just like before! It's like they hit the 'reset' button on their fight!'
RAW Paste Data
We use cookies for various purposes including analytics. By continuing to use Pastebin, you agree to our use of cookies as described in the
Cookies Policy
.