Sign Up
Login
API
FAQ
Tools
Archive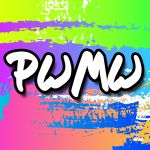 Antoshi Stat Amp feat
PWMW
Feb 9th, 2018
(
edited
)
22
Never
Not a member of Pastebin yet?
Sign Up
, it unlocks many cool features!
(Intervention, Chapter 4)

Antoshi gasped in a mix of horror and rage. His internal engine, which had been stalled out from Latoshi's assault, began to sputter back to life, and shift into overdrive. His blood felt like like it was boiling, his body surging with power. A sudden, massive rush of Ki swelled to life within him. The resulting wave of pressure was enough to cause Latoshi to stumble backward. The sable-haired boy grunted, shielding his eyes with one arm, as he looked on in bewilderment.

Antoshi was actually rising to his feet.

"Latoshi, …" he said, his voice trembling, clenching his fists tight, "You're not … going to have your way again!" His vengeful cry was accompanied by another wave of spirit pressure that pushed Latoshi back even further. Latoshi snarled in frustration, struggling to keep his footing. "I'm not going to let this go on any longer! I won't let you hurt anyone else — especially not my family!!" His red aura exploded in a wild frenzy that was beyond anything the others had witnessed from either of the two. All of the muscles in his body tensed, visibly bulging around his lean frame.

"Whoa!" Fireball exclaimed, shielding his eyes. 'Strong emotions tend to heighten a person's spirit,' he recalled Serenity explain to them. 'Strong emotions tend to heighten a person's spirit and can, therefore, make the strength of your spirit energy explode in a pinch — like gasoline on a fire.'

Antoshi's aura whirled and surged brightly far outside his body. His bitter, glaring eyes glowed intensely as he slowly opened them. Latoshi looked on in disbelief. Antoshi had regained his eyesight. It was as if every bit of damage he'd done to Antoshi had been undone.

"What's happening?!" Latoshi shouted. 'This—this pressure! It's unreal! How … when did he gain all this power?!'

'I don't remember Antoshi ever being this strong!' Fireball exclaimed, in thought.

"Finally," Serenity remarked with a smile, "he's discovering how to tap into the energy of his emotions."
RAW Paste Data
We use cookies for various purposes including analytics. By continuing to use Pastebin, you agree to our use of cookies as described in the
Cookies Policy
.