Sign Up
Login
API
FAQ
Tools
Archive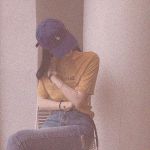 ocean waves
sociallyawkward
Mar 21st, 2019
88
Never
Not a member of Pastebin yet?
Sign Up
, it unlocks many cool features!
[centerblock=50][div=height: 400px; width: 300px; border: 1px solid darkgrey;] [div=border: 10px solid white;][div=height: 320px; width: 278px; border: 1px solid darkgrey; overflow: hidden;] [div=height: 320px; width: calc(100% + 16px); overflow: auto;][div=background:URL(https://i.imgur.com/C7W1hwD.gif); height: 320px; width: 278px; background-size: 100%;]

[div=text-align: justify; font-size: 11px; width: 270px; border: 4px solid white;]The opening ceremony is a thing that most students like going to. They are able to reunite with their friends, see what classes they are in, and see all of the new students. It's always buzzing with a mixture of the new first years and their parents, alongside the staff trying to suck up to everyone. The assembly was like usual, many students running late as they were distracted by going to classrooms or club room. It was always entertaining to hear the crashing of the large double doors opening and a group of students shuffle in, trying to find seats in the mass of people. It was honestly a highlight. Of course, hearing all the teachers introduce themselves, it was easy to pinpoint which ones were the favorites and which weren't. There would be cheers of approval and then noises of complaints as every teacher took their turn at the mic.

Classes were easy and they were reminded about the tests they would be taking in a few days, making sure the students hadn't completely done brain dead over the break. Still, it was nothing compared to the advertising that went into promoting clubs. There were posters plastered over the bulletin walls across the school, people even hanging out flyers as the precious first years made their way home. Yet, there was one club that wasn't talking about their club at all. In fact, there had only been very few that actually joined the club. This was mostly due to the club president, but that didn't matter. When the last bell sounded for the day, it meant that the After School Club was in session.

[div=border-top: 1px solid darkgrey;][/div]

©social[/div] [/div][/div][/div][/div] [div=margin-left: 10px; margin-top: 5px; line-height: 10px;][font=Lato]PATONE[div=margin-top: -20px; margin-left: 86px; font-size: 9px;]®[/div][/font]

14-5711

Process Ocean Waves[/div][/div][/centerblock]
RAW Paste Data
We use cookies for various purposes including analytics. By continuing to use Pastebin, you agree to our use of cookies as described in the
Cookies Policy
.