Sign Up
Login
API
FAQ
Tools
Archive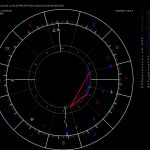 c
tmbjorlo
Mar 26th, 2019
(
edited
)
71
Never
Not a member of Pastebin yet?
Sign Up
, it unlocks many cool features!
Saturn goes about and Jupiter executes.

Since

Jupiter is inhibited both

by

the nocturnal sect and

by

Saturn

's overcautious going about, it is not functioning at full capacity. What Jupiter does here is serve to lift the feeling of gloom and melancholy that hung over the previous hour and put things in proper perspective.

This hour is good for relaxing, taking a break from work, practicing and/or listening to music. Generally this is an excellent hour for study as usually the background is quiet (Saturn goes about). In addition, because the sect is nocturnal Jupiter functions more on the level of reason than faith, so this is an especially good time to investigate hidden, mysterious or occult matters.

The conception of infidelity as the solution.

To the problem in the marriage.
RAW Paste Data
We use cookies for various purposes including analytics. By continuing to use Pastebin, you agree to our use of cookies as described in the
Cookies Policy
.