Sign Up
Login
API
FAQ
Tools
Archive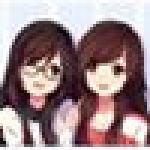 Debut form pt2 ^^
LavenderTeapot
Jun 30th, 2018
65
Never
Not a member of Pastebin yet?
Sign Up
, it unlocks many cool features!
DEAR ENTERTAINMENT: for specifications and question please see 'DEBUT FORM' on wattpad.

Wattpad: @Lynxxius

USERNAME: DreamyTeapot

TRAINEE NAME: Bae Naeri

STAGE NAME: Naeri

PERSONALITY: Naeri is a very elegant and quiet girl, but she's also kind of perverted. she is very caring to people around her. she's very mother-like and is a very good cook. she can be loud at times. she loves teasing the youngers, especially her sister, but she will most likely get roasted or just fail. she gets along with almost everyone. she's that type of friend that you can definitely count on. and of course, she does crazy things just like her sister.

BACKGROUND: Naeri was born in Surabaya. she has one younger sister who is 3 years younger than her. her parents are very caring and responsible, they would try to spend some times with her and her sister. they would be very happy when they bring their friends over, they would bake cookies for them, they would make some hot chocolate, and other kind things. she decided to move to Korea and live with her grandparents when she became 14 years old, the reason she did it is because she wanted to fulfill her dream, which is becoming a singer. she knew that her sister was sad, but proud of her, she also knew that she had the same dream. she started auditioning to companies, she ended up auditioning for 5 companies, she sadly didn't got in any of them. when she turned 16, her sister moved in with her and her grandparents. they decided to start auditioning together.

LIKES:

- Teasing people

- French fries

- Cheese

- Pizza

- Cooking

DISLIKES:

- Horror-related stuff

- Barbie dolls

- Baking

- Dogs

- Raspberries

TRIVIA:

- She loves french fries

- She's a really good cook

- She's scared of Barbie dolls and Dogs

- She loves pizza

- She basically loves junk food

- She hates baking

GROUP OR SOLO: Group | SERIEN

POSITION: Main Rapper

BACKUP POSITION: Lead Vocal

REQUEST RUMORS: [again, I'm bad at these but I'm still going to list them again anyways mWAHAH-]

- A rumor that she auditioned for 5 companies and didn't got in [True]

- A rumor that she's using her sister to become a singer [Fake]

- A rumor that she's used to be a model [Fake]
RAW Paste Data
We use cookies for various purposes including analytics. By continuing to use Pastebin, you agree to our use of cookies as described in the
Cookies Policy
.