Sign Up
Login
API
FAQ
Tools
Archive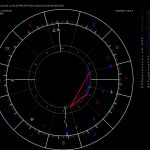 Jay-Z jokes
tmbjorlo
Mar 7th, 2019
218
Never
Not a member of Pastebin yet?
Sign Up
, it unlocks many cool features!
the concept of geodon is happy

dfn1ndnp

dfn1n1p

todd

tdnfpdnptd2ntfdf2dnfpn1fn2dfn1ncdfn1n2dfn1n2ntdfn1n3dnfn1e

2dnfn1ntdfn

"biggie give me one more chance"

3dfpnt.

2dnfn1tnt.

2dn1gnv.

3dn1k2dfnndfn1nnd81ncdfn1n2ndn4dfpn1n2ndncdfn1n2ndncdfn1nddtfn1ne.

2dnfn1n.

3dfn1n.

2dn1jdndn.

go woody.

2dfn1n2ndnfn1n3dnfn2nfndfnt2ncdxfn1n2ndncdfn1n2ndnfndfn1n3dnfn1ne.

go woody.

go woody.

2dfn1n2t.

3dnhn1j2dfn1n2dfn1ne.

cdfn1n2ndncdfn1n2dnfnn1e

?

3dnfn1n1v.

4dnvfn1v.

2dfn.

tdfn1n2ndnfn1n2nfdxcdfn1n2ndncdfn1ne

.

3dfn1n2ndn.

n2vfn1n2ndncdfn1n2ndnfn1n3dfn1n2ndnfn1n2nfn1n2nfn3ndnfn1ntnt2tn

.

emotional

intelligence meets common sense.

go woody

.

.
RAW Paste Data
We use cookies for various purposes including analytics. By continuing to use Pastebin, you agree to our use of cookies as described in the
Cookies Policy
.