Sign Up
Login
API
FAQ
Tools
Archive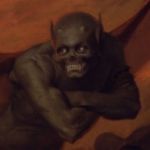 /wfg/ OP
tepesh
May 17th, 2016
(
edited
)
8,516
Never
Not a member of Pastebin yet?
Sign Up
, it unlocks many cool features!
edition

previous thread:

>READ the pastebins BEFORE asking stupid questions

GENERAL FAQ: http://pastebin.com/wyz3Ye1g

Additional FAQ, SERIOUSLY, READ THIS ONE: http://pastebin.com/GHStmm22

>How to join Warbros NFA or the Alliance: http://i.imgur.com/gu5HZxZ.png

(Warbros IS accepting new applicants, but the clan is currently full and may not have room if there are no inactive members to replace)

>Notable links

Wiki: http://warframe.wikia.com

Essentials: http://deathsnacks.com/wf/index.html

Buying and Selling items: https://warframe.market

Farming Prime parts: https://www.war.farm/index.php

Riven Prices/Riven Calculator and other utilities: https://semlar.com/

Droptables by DE (probably rigged): https://forums.warframe.com/topic/809777-warframe-drop-rates-data/

DPS calculator and weapon build planner: https://github.com/GottFaust/WWDC/releases/

DPS calculator and build planner No.2: http://warframe-builder.com/ (frames, weapons and companions)

Top guns: https://docs.google.com/spreadsheets/d/1mdgJUyNrsHWRMveKwFrpdMJQWyyEGE4Wpo34e8BzE74/

Frames and Modding: https://pastebin.com/D8Ckdz0c

Warframe General Neo: https://discord.gg/QuW8TCk

---

CURRENT UPDATE: The Sacrifice (Update 23.8.0)

> https://forums.warframe.com/topic/1008095-mask-of-the-revenant-update-2380/

CURRENT PRIME ACCESS: Limbo

> https://forums.warframe.com/topic/971211-the-sacrifice-hotfix-2303-limbo-prime/

---

/wfg/ OP pastebin, if it's not like this one report it and make a proper one: http://pastebin.com/iAgtMahh
RAW Paste Data
We use cookies for various purposes including analytics. By continuing to use Pastebin, you agree to our use of cookies as described in the
Cookies Policy
.