Sign Up
Login
API
FAQ
Tools
Archive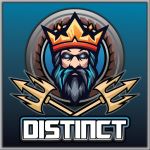 Commands
Distincttwitch
Jul 22nd, 2019
(
edited
)
71
Never
Not a member of Pastebin yet?
Sign Up
, it unlocks many cool features!
Songrequests

!sr (YOUTUBE LINK) EG: !sr https://www.youtube.com/watch?v=uYXyRwK_Bv0

!skip (skip song cost 50 Coins) SUBS ONLY !!!!

!playlist (Youtube Playlist)

Mini Games

!heist ( Number of Coins you want to bet) EG: !heist 20

!duel (@USERNAME you want to duel and coins you want to duel for) EG: !duel @Rekt456 100

!boss (Enter boss battle with chat members)

Betting

!bet (0 or 1) YES or NO then the amount of Coins you want to bet say 260 coins (EG:!bet 0 160)

.
RAW Paste Data
We use cookies for various purposes including analytics. By continuing to use Pastebin, you agree to our use of cookies as described in the
Cookies Policy
.