Sign Up
Login
API
FAQ
Tools
Archive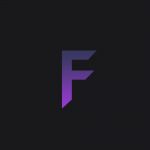 Swiss SCP Eng
Faety
Apr 10th, 2018
(
edited
)
495
Never
Not a member of Pastebin yet?
Sign Up
, it unlocks many cool features!
<color=#ed1e25><b><size=30><align="center">Swiss SCP V3.0</align></size=40></b></color>

By connecting to our servers, you agree the rules of them.

[1]: Insults are tolerated, if they are friendly or in an rp context.

[2]: Musics, soundboards, voice modifiers are forbidden.

[3]: Publicity to other servers than our are forbidden.

[4]: Cheats are forbidden.

[5]: You can't spawnkill.

[6]: All actions which prolong the round will be sanctioned.

[7]: You need to have a readable and pronounceable username.

<color=#8ee8ff>Discord : <u>discord.gg/555HUWr</u></color>

Contact : <u>contact@swiss-scp.ch</u>
RAW Paste Data
We use cookies for various purposes including analytics. By continuing to use Pastebin, you agree to our use of cookies as described in the
Cookies Policy
.