Sign Up
Login
API
FAQ
Tools
Archive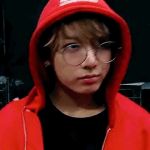 rhapsody form
ttkle
Aug 18th, 2018
121
Never
Not a member of Pastebin yet?
Sign Up
, it unlocks many cool features!
RHAPSODY '情。FORM

— overture —

username : @kxleb-

password : minuet in g

— prelude —

name : park jisu

nickname(s) :

— ji ; she earned the nickname from her uncle

dob : july 17th, 1996

height : 167cm

weight : 53kg

race : asian

ethnicity : korean

♮

slot + backup : viola

face claim + backup : wheein ( mamamoo ) + sowon ( gfriend )

personality :

— jisu is generally a shy and quiet girl, keeping to herself. she's soft spoken and most can barely hear what she's saying half the time. she's relatively cheerful though once you get past her reserved nature. she's kind and very loyal towards her friends & family. she generally seems like an approachable, good person.

— however, jisu has a much darker side to her. some would even classify her as insane. she can be scary when on a mission and never shows mercy towards her victims. in some cases, she'd even have a small smile after the deed was done. she is skilled in what she does, and shows it through her missions & victims.

— under all of this though, jisu is a small, insecure girl. she has a sad side to her as well. she's really insecure and covers it up with makeup. she hates pity though and doesn't ever let others know what goes on in her head. this was a perk to her soft spoken nature, due to her sometimes blurting out how she feels.

background : jisu grew up in a gang with her dad as the leader and mom in charge of weaponry. her uncle was the head of the security and had watched over her a lot. she grew up fascinated with weaponry when her mother would show new models. her and her mother became close because of this, along with both having an interest in disguise. jisu was very close to her uncle since he was around more than her own parents. she was homeschooled since her parents knew that she'd end up revealing who she was at a public school, due to her usual flustered nature as a child. she had instantly taken a liking to weapons when her mother had taken her out to test her skill. she was put into training into becoming an assassin and had become one by the age of 15. she seemed harmless & innocent to most of her victims, but she would quickly deny that thought by pulling out a gun and shooting them. this freaked her out a bit at first, but she eventually got used to it. after being with her family gang since her birth, she had left to go seek new things. that's when she stumbled across the unit.

family :

— park junghoon - father | 44 | gang leader | 6 / 10

— park jihyo - mother | 43 | head of weaponry | 8 / 10

— park jungil - uncle | 47 | head of family security | 9 / 10

likes :

— makeup

— plushies

— testing new weapons

— silence

— working

dislikes :

— idiots

— people destroying her weapons

— avocados

— obnoxious people

— wearing orange ( the color )

habits :

— running a hand through her hair - she used to do it to fix her hair a bit growing up because she always thought it looked crazy

— biting her lip - when focusing on her targets, or doing someone's disguise, she bites her lip in concentration

trivia :

— she is allergic to avocados

— she had a cat when she was a child

— she always has nail polish on

— she's rarely seen without her makeup

— she burnt all of her gifts & pictures from her ex-boyfriend

— sonata —

♯inspired by vmints' reign af form // pls go check it out!

what does your character do when :

♪ scared : the fear consumes her as she panics internally. on the outside, she looks calm & collected, ready to face whatever will come her way.

♪ under pressure : sometimes she'll get irritated quickly when she's put under pressure, but others times she'll just crack and give up.

♪ anxious : her lips are pursed as she glances worriedly at everything around her. she speaks in a nervous voice about all of the possible outcomes to herself.

♪ angry : she'll snap and possibly throw something; that's only with family & friends though. with enemies & victims, she'll shoot at in a fit of rage.

♪ happy : she has small smiles and her cheeks are flushed due to getting embarrassed easily from everyone catching her eye.

♪ embarrassed : her face is bright red as she hides it behind her hair and feels like jumping out a window. she sometimes hurries away from the person and hides by herself.

♮

code name : veil

alias : nam yuri

why is she in the unit? : she grew up in a gang and had a vast knowledge of how they worked. she was also skilled in both weaponry and disguise because of her mother. she wasn't afraid to kill if needed and her loyal was certain to the unit.

fighting skills : yes - she used to be an assassin, so she learned how to fight if it was necessary

fighting style : martial arts

go-to weapon(s) : smith & wesson model 29 - she carries a revolver commonly because it's easy to store and is powerful. another reason being that she knows how to fight and she has an entire weaponry to switch her weapon, so she's fine.

— adagio —

love interest + backup : natural + staccato

personality : n/a

relationship :

♪ beginning : they both were enemies and loyal to their own group of people. the attraction wasn't just there yet.

♪ middle : both begin to develop feelings for each other after jisu saving namjoon a couple of nights. they both are too stubborn to say anything though.

♪ end : they end up getting together, but keep their relationship a secret. fights are usual, though it doesn't really bother the two that much. they know they have their differences and cherish the moments that they're getting along well.

scene requests :

— bickering that ends up with both of them complimenting each other in an angry tone

— both flustered at the same time after sharing their first kiss

— rondo —

are you okay with sad/bad endings? : yes, but that doesn't my heart will go on :,))

what if your character dies at the end? : it's sad, but it's what doing dangerous things risks

this af talks about illicit activities such as drugs, prostitution, and other things that involve gangs (death included). are you prepared for that? : yeah, i think i am

there may be triggering scenes/mentions of death, blood, gore, torture, and abuse. are you prepared for that, too? : yeah, sure

♯i will not be too descriptive but i want to make sure you're okay with all of this! i know i'm being too serious but i want you guys to feel safe.

— scherzo —

questions, comments, concerns : this was really fun to do! i really enjoy the concept of you applyfic!

contact : n/a

『 thank you for applying for RHAPSODY '情。』
RAW Paste Data
We use cookies for various purposes including analytics. By continuing to use Pastebin, you agree to our use of cookies as described in the
Cookies Policy
.