Sign Up
Login
API
FAQ
Tools
Archive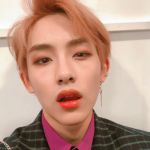 Untitled
solarshines
Aug 18th, 2018
256
Never
Not a member of Pastebin yet?
Sign Up
, it unlocks many cool features!
| BOSS

 

- username : solarshines

- password : whiplash (those 20 seconds oh lord)

- slot + backup : ONCE APON A TIME, LITTLE PRINCESS

- face claim + backup : @knhs2 and @kimjayoung8 on ig

 

| TOUCH

 

- name : Jung Riwon

- nicknames : riwi, because it sounds like kiwi (her favourite color) and her elementary school friend whom she doesn't speak to anymore

- superhero name : Bumble

- birthday : 12/05/1997

- nationality : korean

- ethnicity : korean

- height : 169cm

- weight : 53kg

 

| GO

 

- personality :

•though her snobby and fierce appearance, shes an actual softie. once you get to know her better you realize how sweet she really is

•she's very proud and will always stand for what she believes in until the very end. doesn't matter if one person is against her or hundreds.

•she's very trustworthy and loyal, she's thet type of person you tell your deepest secrets to and know she's not going to tell another soul

•but she does have some downside too, she trusts easily and forgives way to fast (but never forgets)

•shes not a talker, more of a listener. she doesn't mind it though. she doesn't like being in the center of attention

•even with her caring personality, she can and will mess you up if you're threatening someone she loves

•speaking of love, she really loves her parents(even though they don't support her desicions). she really hopes to prove them wrong one day

•she's smart. her appearance might scream diva and basic stuck up but she's extremely intelligent

- background :

growing up in a huge household where everyone hates your guts isn't that healthy for a child. somehow she managed, between going to manners classes and learing instruments with a private tutor she always had a passion with physics. so, every night she would stay up and write the most reckless and impossible theories and equations. this went on until she turned eighteen and moved out into an apartment in seoul to continue studying her passion. there her love for the theory of shrinking started. and almost seven months later she finally discovered to build a suit that would shrink her to the size of a bumble bee.

soon she got an anonymous letter asking her to join an organization to help better the world. how could she say no?

- what is her power? : shrinking, she can only shrink herself and grow back to her original state. the smallest shes ever shrunken to is 4cm and shes curious to see whats her potential.

- how did she get her power? : she was seventeen when she became interested in shrinking but she was nineteen when she finally made immense progress.

- family - name, age, relation, occupation, closeness from 1-10

•jung eunhyun | 54 | father | ceo of a branched out company | 8/10

•min taehee | 51 | mother | hotel manager | 8/10

•ji hanbyul | 48 | step-mother | lawyer | 3/10

•jung jiyeon | 19 | half-sister | student |

3/10

•jung heejin | 26 | half-sister | accountant |

2/10

•jung jaehyun | 21 | half-brother | villain |

6/10

- likes :

•coffee

•studying

•finding ways to improve her suit

•listening to music

•waking up early

•giving advice

•keeping to herself ( doesn't want to burden anyone)

•the color kiwi

•gelato

- dislikes :

•liars and lying

•the taste of kiwis lol

•loud noises

•disappointing people

•being judged

•feeling empty

•talking to much

•rude people

- trivia about her :

•she has a nice voice, but she's not that confident in it

•her suit is yellow even though her favourite color is kiwi

•she doesnt watch movies

•she has bad eyesight

•she once trusted her sister heejin and promised to never do it again

•she's allergic to cherries

•she has a lot of plants in her room

•she brushes her hair regularly

•tries to live without regrets

•all the money she has now was made and accomplished by her own hand. she doesnt want her parents help

•really likes sewing, but never has the time to

 

| BLACK ON BLACK

 

- love interest + backup : doyoung and kun

- his powers : go back in time before something dangerous happens/before the authorities come

- his villian name : krodos (kronos + doyoung)

- how did they meet? : whenever she goes to her favourite coffee shop the barista, doyoung also nicknamed as do, there always has a cut or a bandaid on him. she always jokes with him that he's clumsy. (but in reality, the barista has a lot more going on behind the counter)

- his first impression : he thought she was smart, always having her nose in some notebook while ordering or drinking her beverage.

- her first impression : she thought he was cute? the first day the met, he had a pokewon bandaid plastered on his cheek and she always jokes about his injuries.

- beg, mid, end of relationship : they're acquaintances, only knowing eachothers names and favourite drinks to order. but, when the time came for her to help the boys she noticed that one boy had a familiar smile. id like to think that she doesn't end up with him in the end (because that would go againts everything she believes in) but if he does come to the good side, she might give him a chance

- did she want to help the boys? : at first, she was hesitant but when she realized how much the city waa in danger she obliged to help

- closest slot : far far away

- scenes with the other slots :

•scene where after a fight/battle they all just relax and clean echothers wounds and talk

•scene where she shrinks into a crack in the wall and grows back to break it down for the others

•a scene where the others tell each other about their past and reasons of becoming super heroes

- scenes with the love interest :

•scene where she comes to the coffee shop (she thought he wouldn't be working) and just smiles awkwardly at him when he takes her order (the day before they had a fight with the other villain)

•scene where he tells her about his past

•scene where she cleans his wounds after a fight

•scene where the two just lay in echothers arms silently

 

| NEO GOT MY BACK

 

- anything else : none!

- message to me : hi, i love the idea for this af sm! have a fantastic day/night!
RAW Paste Data
We use cookies for various purposes including analytics. By continuing to use Pastebin, you agree to our use of cookies as described in the
Cookies Policy
.
Not a member of Pastebin yet?
Sign Up
, it unlocks many cool features!