Sign Up
Login
API
FAQ
Tools
Archive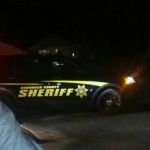 hdgamerz2013
Illegal
May 14th, 2017
(
edited
)
672
Never
Not a member of Pastebin yet?
Sign Up
, it unlocks many cool features!
Name: Hugh

Age: 17

Phone Number:

Address: 2709 Jarvis Dr, Saskatoon, SK S7J 2V2, Canada

Email: , hdgamerzlive@gmail.com

??????????????????????????????????????????????????????????????

Instagram: https://www.instagram.com/hdgamerzyt/

skype: hdgamerz2013

```

M C,INGERMAN,2709 JARVIS DR,,SASKATOON,SK,S7J2V2,,65777,46,U,Owner,English,Families/Couples,Trade/College/University,White-Collar & Service Sector,Oct-24,Medium,1971-90,Single Detached Houses & Duplexes

```

KKnown Emails:

amy45m@gmail.com

hdgamerzlive@gmail.com

hdgamerzlive123@gmx.de

hdgamerzlive123@yahoo.de

hdgamerzlive123@gmail.com

hdgamerzlive123@lycos.de

Known Passowrds:

gaylord999999

bigboy99

1234543

IP: 174.2.1.159

Other Ip's: 207.195.86.217, 207.228.78.48

Hostname: S0106a84e3f647f63.ss.shawcable.net

Country

Code: CA (CAN)

Country: Canada

Region: Saskatchewan

City: Saskatoon

Postal Code / zip: S7J

ISP: Shaw Communications

Organization: Shaw Communications

ASN: AS6327 Shaw Communications Inc.

Continent: North America

Timezone: America/Atikokan (Fri, 12 May 2017 21:34:50 -0500)

(He always says: "MESSAGE ME FOR UP TO 5K Free SUBS No Paying all you gotta do is message me" HE MAKES YOU MAKE AN NEW ACCOUNT AND SUBSCRIBE TO HIM AND NOTHING ELSE HAPPENS LOL
RAW Paste Data
We use cookies for various purposes including analytics. By continuing to use Pastebin, you agree to our use of cookies as described in the
Cookies Policy
.