Sign Up
Login
API
FAQ
Tools
Archive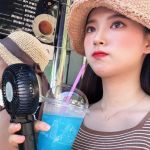 CHERRY BLOSSOMS APPLYFORM
SOBERKTH
Aug 10th, 2018
(
edited
)
1,370
Never
Not a member of Pastebin yet?
Sign Up
, it unlocks many cool features!
═══════════════════════════

CHERRY BLOSSOM !

═══════════════════════════

┆SEOLHYUN

╚ USERNAME | SOBERKTH

╚ PASSWORD | PM ME [ok!]

╚ BIRTH NAME | bae mi-cha

╚ OTHER NAME(S) |

chinese: hui yin | 徽因

japanese: kon saeko | こん さえこ

╚ FOREIGN NAME | lottie bae

╚ NICKNAMES | along with ╚ WHY ARE THEY CALLED THIS;

cha | prounounce as 'chae', it's a really cute and slightly boyish nickname for her. you can call her this anytime, even if you're not that close, she doesn't really care as she finds the name appealing as well.

matcha | this nickname wasn't just made because both sound the same, this nickname also describes her personality quite well. she's sometimes bitter and sometimes sweet, just like matcha.

╚ D.O.B | 1995. march. 07

╚ AGE | 23 intl. | 24 kor.

╚ ZODIAC | pisces

╚ BLOOD TYPE | ab

┆HYEJEONG

╚ ETHNICITY | korean-british

╚ NATIONALITY | british

╚ BIRTH PLACE | london, uk

╚ HOMETOWN(S) | london, uk | busan, south korea | seoul, south korea

╚ HEIGHT | 167 cm

╚ WEIGHT | 48 kg

╚ RELIGION | christian. she isn't very religious, though she does believe that god is real.

╚ MORAL VALUES |

independence: she believes that everyone deserves the right to do something they want to do at least once, whether be it in the mindset of good or slightly bad.

cooperation: to achieve a goal, it's necessary for her to work with others. one may do the job, and some may get profit from it, but the end is still a failure. she believes in the saying "united we stand, divided we fall.

confidence: she believes that every person should love thyself, even if anyone throws hate at you. it seems impossible if you feel taht way already, but she believes that it's impossible until you've actually worked hard to do it.

courage: she fearlessly challenges herself to try new things, be it hard or easy. she won't hesitate at all to bring it on.

╚ CHILDHOOD |

mi-cha had a 'normal' family. they were sweet to each other, helpful, caring, every single positive adjective you could think of would describe them. they were also more than average in terms of wealth, but not extremely rich, considering the fact they were able to live in the uk. well, that's what people see.

behind the scenes, was abuse. now, it's not physical abuse, but verbal abuse. at a young age, mi-cha never understood why her family would make her stand beside her sister almost everyday. she soon thought that it was just because they wanted to see how tall she was.

when she was at the age of about 14, her parents finally brought out the insults. she was attacked almost every minute by her parents, saying she was worthless compared with her sister, in terms of visuals and knowledge. she really didn't understand how her parents could've changed their thoughts about her in a short amount of time.

though at school, it was a great dream. she was loved by teachers and classmates, admired for her responsibilities, praised for who she was. she was happy, she had the love she knew she deserved. but the love she had along with her quickly dissipates when she comes back to her 'home'.

the verbal abuse went on, only to get worse and worse each day. after 3 years, she then remembered the question she asked to herself. why did they change? this time that she asked herself that, she finally figured it out.

when she was a kid, they would make her stand next to her sister, only to actually compare them with each other. that's why they were whispering, because they didn't want to hurt her at a young age or it would be deemed as extreme child abuse, so they did it at an older age.

mi-cha soon found out that her sister wasn't a part of this whole thing, and was also upset at her parents' behaviour. so at the age of 18, she moved out along with her sister to share an apartment with her.

from then on, mi-cha grew as a beautiful young girl, adored by those around her everywhere she went. she was praised for her looks and her knowledge, especially since she was one of the top students at university. soon, she was able to become a model of all kinds of different brands, designer or not. she knew she was beautiful, she knew she was intelligent, she knew was amazing in her own way, making her the strong girl she was today.

one day, she checked the mailbox to see a letter sent by some sort of entertainment company. reading the letter, she was, to say the least, confused. after seeing that she was scouted by one of the staffs, she searched about it and saw that it pursued a music career, which included rapping, one of her hobbies.

interested, she finally asked her sister if she could go to korea for the auditions, and possibly stay there if she got accepted. her sister was surprised, sad, and slightly upset that she was going to leave, but she knew it would be a way to support the two of them, so she gladly let her go.

though she had a struggle learning korean at a pretty late age, she didn't give up, remembering the words of her parents. one day, she would prove them wrong. one day, she'll show how she's doing. one day, she'll be better than all of them. these words reminded her to work extremely hard, so all that 'motivation' led her to debuting as an idol.

╚ FAMILY MEMBERS |

bae donggook - father | 45 | accountant

bae taeha — mother | 41 | secretary

bae jaehee — older sister | 28 | civil engineer

╚ RELATIONSHIP WITH FAMILY |

father —

being the worst in terms of insulting her, macha and him had the worst relationship. he would criticise her everyday, telling her she was ugly, idiotic, and worthless. it made him smile to hear her 'pathetic' daughter cry, as his other daughter was more important. mi-cha hated him the most, as he was the one who started everything.

closeness: 0/10

mother —

though she acted the same way as her husband, taeha sympathised with her daughter secretly. she was forced by her husband to do this, or else macha would be physically abused if she didn't. soon, she slowly got influenced by him, starting to do it more often, even if her husband wasn't around. though she isn't as harsh as donggook in criticising, she still does say extremely hurtful words to mi-cha.

closeness: 1/10

older sister —

the only person she could count on in her family was her precious sister, jaehee. she was one of the sweetest persons she knew, she was beautiful, friendly, smart, and all the other good adjectives in the dictionary. both of them treated each other like treasure, as they were the only ones supporting each other. they act like best friends all the time, including them playing video games, shopping, eating out, and more.

closeness: 9/10

╚ OTHER FRIENDS |

jeon somi - best friend | 19 | student

her closest friend in her whole life, they both had already started talking comfortably at first sight. being two of the very few koreans in their school, they talked about culture and the language in korea. they instantly hit it off, that even somi was close with macha's sister. they mostly did everything together, like shopping, playing games, exercising, and more. somi was only the one who came with mi-cha to korea, also auditioning for a different company.

╚ SCHOOLS |

elementary to middle — City of London School for Girls

supported by her parents, mi-cha stayed in the same school until she moved away from them.

high school — LITE Regal International School

finally moving out with her sister, mi-cha was able to transfer to a a new school thanks to her sister.

╚ HER SOCIAL MEDIA ACCOUNTS |

instagram | matchabae-

twitter | dutylottie

┆JIMIN

╚ PERSONALITY |

↳ confident ; "i mean like, have you heard me rap?"

mi-cha is extremely confident in her skills, and i mean extremely. she tends to boast about it most of the time, and often becomes really narcissistic. though it was a slight joke at first, confidence has really sunk into mi-cha's true personality as she really is proud pf herself for going this far. though she also has the visuals, she tends to love her skills more.

↳ intimidating ; "hey, who do you think you are?"

due to the fact that her parents had criticised her, she's sligtly afraid that it would happen again with other people. though, she doesn't really mean to be intimidating at times. all she wants to do is to ask a simple question, but it turns out to be intimidating because of her tone of voice.

↳ lazy ; "when is breaktime?" "later." "okay... when is breaktime?"

mi-cha is sometimes lazy as well, not in terms of performance, but more personally. she tends to sleep late, resulting her to not get enough sleep, making her feel drowsy and lazy for the day. she almost always takes a nap if she has a free time in her schedule.

↳ ambivert ; day 1: "do you wanna meet my friend?" "sure."

day 2: "do you wanna meet my other new friend?" "i'm shy."

some days, mi-cha would be one of the most social people you would see. on other days, she may be that one person curling up in the corner alone. she's usually an extrovert, but at least one-third of the time she would also act introverted.

↳ competitive ; "come back here you little- one more round!"

mi-cha is extremely competitive. again, she doesn't like to compete or be compared with others due to her past, so she tries everything to be the best. if you beat her in a game and say no if she asks you to play again, expect a volcano to erupt.

↳ persistent ; "come on, come on, come on, come on, come on!"

if mi-cha asks you to do something, say yes or say yes. she's very persistent on everything, even if she asks YOU a question if you could go with her, she answers it herself with yes. if you try to force a no, you're probably going to catch her hands.

↳ vulgar ; "why you little piece of s—"

mi-cha usually doesn't say harsh things, but when you try to start a verbal fight with her, bring sure to bring a bucket of water or you're gonna be toasted after. she's not afraid to say every negative thing about you, even ones that you tried to keep to yourself, she would probably find out about it and leak it around if you dare mess with her, because she cares about herself unlike mary sues, and her friends as well.

↳ violent ; "you asked for this, right? well, you're gonna get it you f—"

along with her rude words, mi—cha knows how to fight. not martial arts or anything, but she could sure pack a punch. the least she could do is gove you a black eye, the most you ask? let's not talk about that into detail, let's just say that you would be brought to the hospital, especially if you challenge her and say that she's all talk.

↳ sweet ; "ah, here! are you hungry or thirsty?"

though seeming like a cold and impolite ass, mi-cha is one of the sweetest people you'll ever meet once you get to know her. she always asks if you're okay, or if you need anything. though, she doesn't show it much, she loves everyone in her group as much as all of them do as well.

╚ POSITIVES | the good things about her personality.

↳ sweet ; she's very caring to her friends and family, and she still is when she meets new people after getting to know them a little.

↳ extrovert ; she's mostly very social and such, earning new friends who would support her everyday.

↳ protective ; she would do anything so that the person who either harmed her or her friends would learn a lesson

↳ hard-working ; as she's persistent and wants to be the winner of everything, mi-cha tries to be perfect in everything she does, which makes her work hard for the group.

╚ NEGATIVES |

↳ hot-headed ; she really cares about herself and her group that even if someone makes an insensitive joke about them, she would explode.

↳ rude ; she's slightly rude to people she just met, causing them to kind of stay away from her.

↳ competitive ; she really doesn't like to lose, so if she does, she mostly gets super petty about it.

↳ lazy ; she isn't lazy about her work, but she's very lazy in real life. she usually sleeps in, sometimes making her late for training.

╚ LIKES |

↳ coffee ; to help her get energised

↳ dogs ; because they're loyal and cute

↳ watermelons ; because they're not too sweet

↳ photography and art ; admire on how a click of a button or a swipe of a pencil could create masterpieces

↳ plushies ; because they're cute and soft

↳ music ; because it helps her feel relieved from everything else happening

↳ genuine and kind people ; because they make her feel loved

╚ DISLIKES |

↳ sweet candies ; they hurt her teeth

↳ cats ; she's afraid of them because one jumped on her head

↳ insects and bugs ; she finds them sort of gross

↳ frosting ; she finds that it tastes weird and so is the texture of it

↳ judgemental people ; she abides by 'don't by judge a book by it's cover'

╚ HABITS/HOBBIES/TALENTS |

HABITS:

↳ she bites her lips when she's nervous

↳ she moves her foot around a lot while standing still

↳ she plays with the hem of her shirt

HOBBIES:

↳ playing the guitar

↳ writing raps

↳ watching netflix

TALENTS:

↳ is very great at rapping, maybe can be even called one of the best female rappers in her generation

↳ is good at singing, with her slightly low voice, she has a voice that could fit any concept

╚ TRIVIA |

↳ was student council president in high school thanks to not just her looks, but also for her intelligence.

↳ knows how to play the piano and guitar, but quit piano in elementary.

↳ has went to a BIGBANG concert, and idolises T.O.P and GD as rappers

↳ was requested to join cube ent after joining rose ent, so she rejected their offer

↳ supposed to be lead rapper after the maknae, but she wrote lyrics and rapped which proved them that she deserved the title of main rapper

↳ can do aegyo that everyone else thinks is cute, but she personally thinks it cringy

↳ already had a schoalrship to seoul national university before even moving to korea for the training

╚ DREAM PROFESSION | architect

╚ WHY ; she's fascinated on how art and math, two completely different subjects, could be merged for one job.

┆YUNA

╚ LOVE INTEREST |

╚ HIS NAME ; lee jihwo

╚ OTHER NAME(S) ;

jun jie | 俊杰

╚ FOREIGN NAME ; kean lee

╚ NICKNAMES | along with ╚ WHY ARE THEY CALLED THIS;

jiji | a super sweet and cute shortcut of his name. he doesn't really like it, that's why only friends can call him that.

why | a teacher mispronounced his name wrong once, instead of it being hwo, she said it mas mwo, and his classmates still call him that to this day

pretty boy | having outstanding visuals, he was called a pretty boy for his perfectly sculpted looks.

╚ D.O.B ; 1992. november . 18

╚ AGE ; 25

╚ ZODIAC ; scorpio

╚ BLOOD TYPE ; a+

╚ ETHNICITY ; korean

╚ NATIONALITY ; korean

╚ BIRTH PLACE ; seoul, south korea

╚ HOMETOWN(S) ; seoul, south korea

╚ HEIGHT ; 182cm

╚ WEIGHT ; 65kg

╚ RELIGION | christian. again, not very religious, but he attends mass a few times and believes that there is a god.

╚ MORAL VALUES |

generosity: he believes that generosity can help you feel better not jist for yourself, but for others as well.

freedom: he thinks some rules should be removed, as everyone deserves a little freedom in their lives.

honesty: though it might seem cliche, jihwo believes in 'honesty is the best policy'. to him, lying can lead to worse situations, so he tries not to lie at anytime.

╚ CHILDHOOD |

born in a supportive family, jiwon had a loving place to go home to everyday. he was cherished like a precious treasure by his parents, so he really loved them, more than anything in the world.

during his early grade levels, he was very social and friendsly to everyone. he would've been considered as the most popular guy at school. he wasn't bullied, and was one of the teacher's favorite students.

but when he enetered middle to high school was a different story. he was bullied, and no, not for his grades, not for his attitude, but because of his looks. he was already very handsome at that young age, causing many to be jealous of him.

they spread rumours about him getting plastic surgery and such, but he didn't mind. well, he did, but he didn't really show it. he knew that it would burden someone because telling someone that you're having a hard time means you're asking for help, and he doesn't want to burden other for that.

he had told his parents about it, and his parents were, for the first time, thought it was just a joke. soon, they started beating up jihwo at school, and he fought back, causing him to come home and rest everyday.

a few years later, he received a letter from an entertainment company. he read the letter, the topic on becoming a model for them, and was shocked on how HE was called, even if there are others out there too.

his parents being as supportive as they could, encouraged him to go for it, as they could tell that their son really wanted it. from the on, he was able to sign a contract and become a model.

╚ FAMILY MEMBERS |

lee minhyuk — father | 47 | doctor

lee kyungha — mother | 44 | office worker

╚ RELATIONSHIP WITH FAMILY |

father —

minhyuk is a father who's strict, but knows when to be lenient once in a while. he always spends time with his son, going out together every once in a while. to get even closer to each other, they play xbox games sunch as black ops and others, which they both really enjoy playing. like father, like son.

closeness: 9/10

mother —

kyunga is the epitome of a loving mother. heck, she could even be called the second mama mary and it won't be an exaggeration. she's very sweet and caring for jihwo, often being the one to comfor him whenever he feels down. he also does everything with his mother, be it buy her clothes, go to zumba with her, and more. though she has the flaw of not being able to cook great and big meals unlike other mothers, she still makes simple food that her son enjoys.

closeness: 10/10

╚ OTHER FRIENDS |

kim woobin — best friend | 29 | actor

woobin was one of lee jong suk's classmate and best friend ever since high school. he always stood up for him whenever he would get bullied, resulting to him getting lunches in the face as well. though jihwon told him to stop, he didn't and continued standing and getting closer with him. now, both are still good friends who go out frequently.

╚ SCHOOLS |

elemetary to high school - seoul international school

not being able to afford even more expensive schools, jihwo's parents just decided to let him stay in the same school.

╚ HIS SOCIAL MEDIA ACCOUNTS |

instagram: leewon

twitter: jijiwon

┆CHANMI

╚ PERSONALITY |

↳ calm ; "ok, calm down. i'll look for your cat."

even if you were trapped in a 1cmx1cm box and you're slowly suffocating, jihwo would still stay calm. often always finding a way, jihwo knows that he would find a way, making him stay calm and collected. he could also make people quite terrified at the fact taht even if you're having a stroke, he would stay really calm and call 911.

↳ strong ; "you asked for it, now i'm gonna give it."

he's extremely strong, exercising everyday to get a fit body for the runway. if you dare intimidate him and his friends, he would always stay collected at first, and then knock you out in probably one punch. though he seems like he wouldn't be able to hurt a fly, he really doesn't like people who's extremely rude and offensive to other people, causing him to become angry and hurt then.

↳ funny; "1+1, gwiyomi!"

he's a very lighthearted person, often cracking jokes about aegyo. he makes everyone laugh at his mocking imitation of aegyo, like gwiyomi and more. he also cracks a few jokes her and there, making others laugh not because of the lun itself, but because of how he says it.

↳ sweet ; "i'll get you your food."

he's very kind and compassionate to others, learning it from both his mother and father. he loves all of his friends, and doesn't hesitate to show it through hugging and giving them everything they need. especially if you're sick, he would care for you like a mother would. he thinks of everyone close as treasure to him, making him care for them a lot.

↳ cold ; "what do you need again?"

though he really is a loving person inside, his outer personality is sort of rough. with his slight low voice and slightly intimidating and chiseled features, he seems extremely intimidating at first sight. this makes people somehow terrified and intimidating to approach him.

╚ POSITIVES |

↳ sweet ; he cares for his friends and family a lot, often being the one to care for them always

↳ calm ; he knows how to keep collected during a bad situation, helping them get out of it easily

╚ NEGATIVES |

↳ intimidating ; he seems cold at first sight, which can make other people feel scared, but he is actually very charming which many people don't really know as they tend to stray away from him

↳ slightly hot-headed: just a simple joke could make his blood boil, as he was bullied, he doesn't want it to happen to anyone else, causing him to over-react sometimes

╚ LIKES |

↳ coffee ; helps him get energised

↳ photography ; because he thinks photography is a form of art

↳ mints ; he says it makes him feel fresh

↳ dogs and cats ; because they're super cute

╚ DISLIKES |

↳ birds ; he's afraid he would be pecked by them

↳ rude people ; hates being and seeing people be bullied

↳ milk ; he doesn't like how milk tastes by itself, but when it's added into ice cream, coffee, or others, he would still eat / drink it.

╚ HABITS/HOBBIES/TALENTS |

HABITS:

↳ biting his lip ; he does this when he's around others unintentionally

↳ shifting around ; he gets uncomfortable standing in one place as he got used to walking around on stage

HOBBIES:

↳ photography ; was taught by a friend and it soon stuck with him

↳ guitar ; was taught by his father (this also helps him do a duet with mi-cha when they do acoustic ver. of songs alone together)

TALENTS:

↳ modelling ; knows how to pose, how to walk, and has great modelling presence

↳ singing ; he has a really great voice, perfect for vocals

↳ instruments ; knows how to play guitar and violin since he was taught at school

╚ TRIVIA | be detailed!

↳ was part of the school's band

↳ was originally supposed to be an idol, but he insisted to become a model

↳ has rejected more than 20 confessions throughout highschool

↳ was able to star in a drama, but was soon removed from the plot

╚ DREAM PROFESSION | to become an actor along with modelling

╚ WHY ; because he had always been fascinated by how people were able to act as if it were real and he would also be able to support his parents even more.

┆MINA

╚ HOW DID THEY MEET? |

the fashion show was held by rose entertainment, so jihwon had to enter the building and look for the dressing rooms. there weren't much people around, so he had to look for it by himself. soon, he became extremely thirsty, and passed by a vending machine where mi-cha was. after both getting their drinks, they decided to talk for a bit.

╚ FIRST IMPRESSION(S) |

↳ HER TO HIM ; he seemed to be really charming and calm, which made mi-cha feel slightly different.

↳ HIM TO HER ; she seemed quite intimidating and rude at first, but when he introduced and talked to her, she was really warm and kind to him.

╚ HOW THEY ACT AROUND EACH OTHER |

↳ HER TO HIM ; she acts more loving to him than any other friends, and she's slightly clingy.

↳ HIM TO HER ; very sweet and calm with her, knows that she would never cheat on him so he doesn't get jealous, is also clingy to her.

╚ RELATIONSHIP STATUS |

↳ HER WITH HIM ; dating

↳ HIM WITH HER ; dating

they both really love each other, so they consider each other to be lovers / soulmates as they make each other extremely jovial and loved whenever they meet up.

╚ CUTE NICKNAMES/PET NAMES | min 2 for each.

↳ HER TO HIM;

jiji | she finds it really cute and affectionate

bee | a super-cute matching nickname

↳ HIM TO HER ;

mimi | he thinks the nickname is underrated for her and it's adorable

honey | a super-cute matching nickname

╚ LOVE SCENARIOS |

going to the beach together

star-gazing on a field

shopping for matching clothes

jihwo taking pictures while teaching mi-cha how to model

┆CHOA

╚ SLOT | GOOD LUCK

╚ BACK UP ; ENERGETIC

╚ FACE CLAIM | lim bora

╚ BACK UP ; park sora

╚ L/I's FACE CLAIM | nam joo hyuk

╚ BACK UP ; lee jong suk

╚ STAGE NAME | lotte

╚ BACK UP; CH (starting of her nickname, chae)

╚ WHO DO YOU WANT YOUR ROOMMATE TO BE ; BINGLE BANGLE or MINISKIRT

┆YOUKYUNG

╚ CONTACT INFO | instagram: @kthberries

gmail: ssobertae@gmail.com

╚ EXTRAS | n/a

╚ QUESTIONS | n/a

╚ NOTES TO ALISSA | hi! i hoped you liked this form, i tried to make it really detailed for you to like it, but it's also slightly rushed! i hope you can choose me to be one of them, and thank you <3
RAW Paste Data
We use cookies for various purposes including analytics. By continuing to use Pastebin, you agree to our use of cookies as described in the
Cookies Policy
.