Sign Up
Login
API
FAQ
Tools
Archive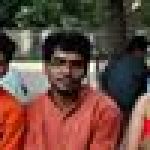 answer to My TV is not detected when I connect to my laptop
anishmworld
May 31st, 2016
113
Never
Not a member of Pastebin yet?
Sign Up
, it unlocks many cool features!
On your laptop while it is connected to the TV, see if the TV is being detected as a secondary display. You can do this by going to the Intel HD Graphics control panel. Open it by right clicking on the Intel HD Graphics icon in your notification drawer (you may have to expand it) and choose Graphics Properties.

In the control panel, choose Display, then Multiple Displays from the sidebar. See if your TV is detected here. If it is detected, you will see a page with options to clone displays or extend desktop.

If your TV is detected, then the single display option will most probably be selected, with your laptop display being the one. You can choose the TV in single display mode or choose to clone displays. This should work if your TV is detected.

If it is not detected at all by your laptop there may be a few causes. I will try to cover the ones that I can think of:

The cable may not be the right one for you. If you can, try it out with other device combinations (a friend's TV and/or laptop etc.) to see if it works.

Try a different cable if you have/can borrow one.

Try the other HDMI ports on your TV.

Based on some suggestions in [iFixit forum][2], you could try this. Apparently the power off delay works. Disconnect all HDMI sources from the inputs. > Unplug the power from TV/LCD for 10 minutes. > Plug the TV/LCD back in. > Connect the cable to your laptop. > Repeat previous step for each HDMI port.

Resetting the TV may fix it if it is a setting problem. (From the same forum). There is also apparently another way to reset it by holding the Exit button for around 30 seconds. I cannot test it out as I don't have a samsung TV:

Power off the TV and then on your remote control press Mute 182 Power simultaneously (or sequentially. Some users differ on this. Try the other if one doesn't work). The TV will turn on with a secret menu and all you will have to do is press enter a few times and the TV will do a deep Factory Mode Reset just like the TV came out of the box new! There is also a way to reset the HDMI ports in that menu as well.

[2]: https://www.ifixit.com/Answers/View/169334/No+Signal+Error+from+HDMI+connections#answer169335
RAW Paste Data
We use cookies for various purposes including analytics. By continuing to use Pastebin, you agree to our use of cookies as described in the
Cookies Policy
.