Sign Up
Login
API
FAQ
Tools
Archive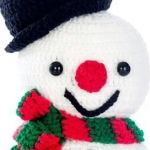 Stuck in your house, along with your demons
MyNameMadeYouSmile
Apr 1st, 2020
(
edited
)
272
Never
Not a member of Pastebin yet?
Sign Up
, it unlocks many cool features!
Mmm.. what's this incredible amount of beautiful, sinful thoughts I'm constantly hearing today..

So naughty..

No no no, please..

Don't react like that.. I didn't mean to scare you..

Shh.. no need to raise your voice at me like that neither..

Who am I, you ask? Heh, I'm not sure you would want to know..

No, trust me human.. you don't..

Plus, I don't think you would even believe me if I told you..

Not that it's important anyways..

What should interest you more is..

What do I want..

But before I tell you that, I'm gonna need you to completely calm down for me cause..

Otherwise I'm just gonna take it, without a single warning..

And you prooobably wouldn't want that, right? I mean you don't know what it is afterall..

There you go.. that's a good boy..

You look *much* better all relaxed like that..

Stay like that.. and I'll tell you what brought me here..
RAW Paste Data
We use cookies for various purposes including analytics. By continuing to use Pastebin, you agree to our use of cookies as described in the
Cookies Policy
.