Sign Up
Login
API
FAQ
Tools
Archive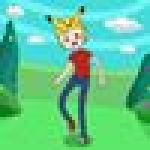 asdsad
pwndbypwnr
Oct 11th, 2018
(
edited
)
657
Never
Not a member of Pastebin yet?
Sign Up
, it unlocks many cool features!
Welcome To PWND GAMING!!

Simple rules:

1. Don't be an asshole for no reason.

2. Don't kill the D-Class with no good reason. ( This excludes SCP's )

3. Music and Memes are Welcome and not banable/kickable.

4. Don't be a whiney little B*$&#.

5. Chaos may work with SCPs BUT ONLY if MTF/Facility Guards are still alive.

All other teaming isn't a bad thing but not advised.

6. More Rules To come, so keep checking back.

COME JOIN US ON DISCORD

https://discord.gg/VBz6DKE
RAW Paste Data
We use cookies for various purposes including analytics. By continuing to use Pastebin, you agree to our use of cookies as described in the
Cookies Policy
.