Sign Up
Login
API
FAQ
Tools
Archive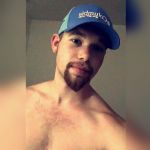 How to load/start games properly.
Davisornaw
Mar 10th, 2016
(
edited
)
8,612
Never
Not a member of Pastebin yet?
Sign Up
, it unlocks many cool features!
How to load/start Most games and use mod menus on a RGH/JTAG Properly

PS/ Love Davis <3

➖➖➖➖HOW To boot BO2 Properly.➖➖➖➖

This is also how you will boot other cods as well.

Go to the dashboard

Go to my Games

Click xex menu

You should See BO2 but don't click that.

Click RB

Go to games

Click Black ops 2,

Then scroll down till you you see Default_mp.xex

Click A on that and it'll load the game :)

After clicking it allow at least 20 seconds for it to load.

To open the menu's:

Jiggy = ZOOM + KNIFE

Project TCM 11 = Left on the Dpad

Zombies Fenix v5 Menu = ZOOM + B

To play with the menu online. You must be host to use it or the menu will not show up.

You must force host before you play online

How to force host:

Go into custom games

Open the menu menu

Go all the way to the bottom and Select force host or it might be in Host only section, and click Force host.

End the game and start a match online and you're good to go.

➖➖➖➖➖➖➖➖➖➖➖➖➖➖➖➖➖➖➖➖➖➖➖

➖➖➖➖➖How to boot GTA V properly➖➖➖➖➖

Go to xex menu and click A on GTA V

It's that simple lol.

To open and Close Menus:

Skyarco menu = RB & X

Pandora Menu = Rigtht or left DPAD & X

Icedharley Menu = Down DPAD & X

RipTide = LB + Down on DPAD

To close menus Click X, And use A To select.

➖➖➖➖➖➖➖➖➖➖➖➖➖➖➖➖➖➖➖➖➖➖➖

➖➖➖➖➖How to boot All COD's properly➖➖➖➖➖

Go to xex menu

Click RB

Click Games

Click on the game

Scroll till you see (Default_mp.xex) (BO3 IS Default.xex)

Click that and then your game should boot properly

In game it should tell you how to open and close the menu.

To use the menus online it's not impossible. You have to be Host, you will have to force hose using a mod tool for the older Cod games.

Mod tools like: Evasion, Aio Tool Cracked, Ect.

Sorry no download link.

➖➖➖➖➖➖➖➖➖➖➖➖➖➖➖➖➖➖➖➖➖➖➖

Hope this helps. Thanks.
RAW Paste Data
We use cookies for various purposes including analytics. By continuing to use Pastebin, you agree to our use of cookies as described in the
Cookies Policy
.