Sign Up
Login
API
FAQ
Tools
Archive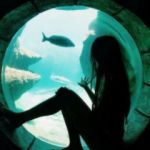 DNA (GG AF)
-tripleh
Oct 17th, 2017
89
Never
Not a member of Pastebin yet?
Sign Up
, it unlocks many cool features!
█ you better know

username : -tripleh

password : cheetos

birth name : do yeongeun

other name : ahn jua (legally changed her birth name)

nickname/s : none

stage name : jua

date of birth : jan 19, 1998

birthplace : gwangju, south korea

hometown : mokpo, south korea

nationality : korean

ethnicity : korean, chinese

height : 165 cm

weight : 49 kg

█ zoo

 

slot : can you feel it

backup slot : nothing

face claim : eunjin (dia)

backup face claim : yulhee (laboum)

personality :

ㅡsavage (try talking abt stupid things, she'll never let you live)

ㅡsoftie (can be the biggest softie once u get to know her)

ㅡsexy (another side of her, naturally comes out when sensual songs play along)

ㅡclumsy (ironic. since she's quite the dancer, she's very clumsy)

ㅡpolite (esp to elders, knows where to place herself)

ㅡobservant (at quiet times, she'd observe things and ppl around her, but not in a creepy way)

ㅡlively (despite her sarcastic attitude, you'll never get bored with her)

ㅡversatile (she can adapt to changes easily)

background :

ㅡher family are located in mokpo, south korea. (her parents are both teachers; has a younger brother)

ㅡcousins with critical beauty (they both auditioned for jyp at such a young age)

ㅡmoved in critical beauty's family when she went to seoul

ㅡher family never supported her at first

ㅡgraduated high school already

likes :

ㅡmaking choreographies

ㅡdancing to girl&boy groups

ㅡlistening to english music (esp rap and r&b music)

ㅡwatching english movies to enhance her english skills

ㅡteaching fellow trainees how to dance

ㅡstaying up all night to produce music or perfecting a dance choreography

dislikes :

ㅡannoying people (ppl who pesters her to death aka some of her members, except the fans though)

ㅡseafood (she's allergic)

ㅡcooking (very clumsy, can't do shit)

ㅡbeing a pushover or a freeloader

ㅡgiving up easily

ㅡhaving no motivation

habits :

ㅡtwirling hair or fidgeting (taps both feet) when nervous

ㅡroasting ppl (not literally okaaay)

ㅡgoes to a park (or somewhere quiet) to clear up her mind

ㅡjumps around when gets excited

ㅡhitting her member's butt just for fun

trivias :

ㅡhas a tattoo (anchor on right upper arm)

ㅡhas a cat named sugar and a dog named brownie (both in mokpo bc she cant take care of them as a trainee)

ㅡlooked up to her snsd & bigbang sunbaenims

ㅡfluent in english (thanks to the ppl who influenced her)

ㅡknows how to produce music (it was part of the training)

ㅡif she wasn't training to be an idol, she'd enter college (major in teaching)

ㅡtrained for 5 years (started training at the age of 14)

ㅡnever had a boyfriend (too focused on the future)

ㅡhas a dance group named "destiny" (lasted for a year only) before she joined jyp ent

ㅡfriends with kyulkyung (pristin) & sinb (gfriend)

█  mojito

personality on variety shows :

ㅡpolite

ㅡlively (the type who wants to engage herself with a conversation)

ㅡsarcastic (tries to limit it as much as possible to avoid conflict; does it without thinking, at most times it makes ppl laugh)

ㅡalways participates during random dances

ㅡwants to interact with everyone

 

personality around fans :

ㅡpolite

ㅡwants to interact with everyone

ㅡdoesn't really show much aegyo

ㅡcomfortable around fans

ㅡas much as possible, she expresses her love and gratitude towards them

█ red flavor

audition videos :

1) dance (gashina by sunmi & babe by hyuna) https://youtu.be/gMMLQyZokWg

2) rap (one of a kind by gd) https://youtu.be/ubA66vbhuOs

requested scene/s : (they could be tasks as well)

ㅡthey make/write/produce/compose songs

ㅡthey choreograph dances

ㅡdo cover songs/dances

ㅡboth teams do a sing/dance competition

ㅡboth teams do random dance competition

█  hear the sea

message for me : hi minwa! the cutest pusheen stan! ♡ thank u for making this gg af ily xo

message for other members : dont talk to me unless u say something brilliant. kidding, i luv you guys! even though i'm being like this, gimme some luv! <3

message for the fans : hello pls anticipate dna's debut! we will never disappoint you, thank you!
RAW Paste Data
We use cookies for various purposes including analytics. By continuing to use Pastebin, you agree to our use of cookies as described in the
Cookies Policy
.