Sign Up
Login
API
FAQ
Tools
Archive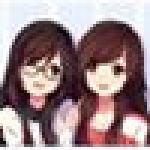 Untitled
LavenderTeapot
Sep 28th, 2018
72
Never
Not a member of Pastebin yet?
Sign Up
, it unlocks many cool features!
¡ PLEASE KINDLY PM US YOUR PASTEBIN LINK ¡

YOU CAN APPLY UP TO 2 TIMES, ONE TRAINEE AND ONE DEBUTED IDOL ONLY.

❛ EGOIST FORM ˊ

↳ REFRESH. #basic info

( ¡¡)❅ DreamyTeapot

NAME 》 Bae Naeri

YEAR OF BIRTH 》1998 | 5 December 1998

NATIONALITY 》Korean

HEIGHT 》 165cm

WEIGHT 》 45kg

FACECLAIM 》 Choi Yena | IZ*ONE

2 BACKUP FC 》 Lee Gaeun | PD48

↳ SUMMER KISS. #persona + background.

MOTTO 》

HOBBIES 》

- laughing crazily

- eating popcorns

- messing around with the cameraman

- making weird selfies

- sleeping

- reading

PERSONALITY 》

- that type of friend who's already loud just after you ask her name

- that type of human that death-stares at a random person or object for no reason

- everyone already knows that she has a 4D character by just watching how she laughs at everything

- she's bad at starting conversations despite being a very bright girl

- the one that changes her expression in a second

- blanks out every sentence she says

- that fast learner type of girl

- the know it all one

- the really unexpected one

- and the hyper one

BACKGROUND 》 She was born in Gyeongsangnam-do, South Korea. Her parents passed away by a car crash when she was just a year old. She was then adopted by her mother's close friends and now has one older sister which is 6 years older than her. Growing up, she didn't really had a huge amount of friends because of her introverted personality. But, after a few years living with her sister, she soon breaks out of her shell and soon gains more friends. She still did get some fake friends, but they never make her lose her positive personality. Her sister became a trainee in Swing, and she followed her. Vaelyn soon left the company and joined Maroo, again, she left. Then she joined Brand New Music, and again... She left. She gave up until she found out about Woolim. She auditioned, and she got accepted.

↳HOBGOBLIN. #career

TRAINEE OR

DEBUTED IDOL ? 》 DEBUTED IDOL

SLOT NAME 》 Graphite

TRAINEE PERIOD 》4 years

PREDEBUT ACTIVITIES 》

- Had a mukbang channel with her sister before her sister left the agency

- Went to many rap competitions

↳ FIRST LOVE. #egoist

CLASS [ A - F ] 》 probably F

POSITION 》 Rap

SUB POSITION 》Vocal

INTRODUCTION 》 Hello there! My name is Bae Naeri, I'll do my best!

RANK 》 probably 49

↳ BLACKDRESS. #♡

PASSWORD | favOriTe

MESSAGE TO ELL & BAZ | hELLO AGAIN-

ok i was writing a form to the other slot and i forgot that i reserved a slot in graphite oof-
RAW Paste Data
We use cookies for various purposes including analytics. By continuing to use Pastebin, you agree to our use of cookies as described in the
Cookies Policy
.