Sign Up
Login
API
FAQ
Tools
Archive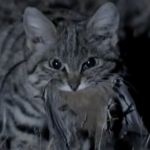 My answer about feminism
SophiaCristina
Feb 26th, 2020
(
edited
)
214
Never
Not a member of Pastebin yet?
Sign Up
, it unlocks many cool features!
THIS IS A QUICK TEXT FOR CTRL+C AND CTRL+V IN DEBATES.

I may edit this text by time if I find more useful information.

Sorry that I'm not a native English speaker and you may find lot of grammar errors.

######################################################## ABOUT PRIVILEGE ########################################################

### Wage gap is a myth:

https://legalinsurrection.com/2018/12/harvard-study-confirms-the-gender-wage-gap-is-just-a-myth/

### Both men and women had to fight for their rights, men had to fight for votes (https://en.wikipedia.org/wiki/Universal_manhood_suffrage) and proprieties (https://en.wikipedia.org/wiki/Declaration_of_the_Rights_of_Man_and_of_the_Citizen), after men got their rights, women could ask for their rights too, they just had to fight for it, like men did, it is just that men fight first and women get inspired to fight and take a little later for it, it took only two years later for the "Declaration of the Rights of Woman and of the Female Citizen", this was not men suppressing women, it was powerful people suppressing both men and women, yet, feminists, that could simple fight for their right to vote, went to the extreme of putting white feathers on men that were running from war, they literally made men die for it, and they don't had to (https://en.wikipedia.org/wiki/White_feather).

Lot of women denied desire to have equal rights as they don't wanted the responsibility that would come with it:

https://en.wikipedia.org/wiki/Equal_Rights_Amendment#Feminists_split

Nowadays, after the universal declaration of human rights, nobody should be treated differently regardless of sex, ethnic, religion and etc, so, our rights are equal already and there is nothing for feminism to fight.

### Feminism was always a push for leftists concepts, like, break up of family unit, that is a communist ideal, but it was once made and in the end, people naturally ended up with the same gender roles, and formed again a family unit:

https://www.youtube.com/watch?v=Ps77z3ZeFKg

So in this video not only proves feminists movement is in fact leftists political inclinations, but proves that gender roles were naturally preferred by people (not all people) and it is not related to sexism.

Since there is no definition of what is a fight for female, we end up with numerous kinds of feminism, each one defending an idea, one is anti-porn, other is pro-porn, other is anti-trans, other is pro-trans, and etc…

So this renders feminism useless, because there is no focal point, and there is in-fights, they don't know what to fight for what kind of woman because each woman is of a different kind, some like A others like B, and yet, no feminism respect traditional woman, even if that is an option and desire of certain kind of woman, so, they don't fight for woman, they fight for their desires, and if you don't align with their desires, they fight against you.

### Considering men job and the housework summed, men works more than women ( https://ifstudies.org/blog/the-myth-of-the-lazy-father ), feminists in the past and today forget male housework involve heavy activities, men had to be provider in the past and get home and fix the fence, paint it, mow the grass, mess up with the electricity, fixing house issues, construction, car, moving heavy objects, fixing the roof and etc...

### Majority of the homeless people are men:

In London homeless people are 84% male:

https://www.statista.com/statistics/381373/london-homelessness-rough-sleepers-by-gender/

60% in the USA:

https://en.wikipedia.org/wiki/Homelessness_in_the_United_States

https://www.telegraph.co.uk/men/thinking-man/11787304/Homelessness-is-a-gendered-issue-and-it-mostly-impacts-men.html

And you'll find the same standards in all countries (or at least all I have researched).

# Few more men are unemployed than women: https://www.bls.gov/web/empsit/cpseea10.htm

# 99.9% of the employees in nasty and risk jobs are men.

### Initially feminism was racist:

https://www.nytimes.com/2018/07/28/opinion/sunday/suffrage-movement-racism-black-women.html

"Reasonable people could, of course, disagree on the merits of who should first be given the vote — women or black men. Stanton, instead, embarked on a Klan-like tirade against the amendment. She warned that white woman would be degraded if Negro men preceded them into the franchise. Admiring historians have dismissed this as an unfortunate interlude in an exemplary life. By contrast, the historian Lori Ginzberg argues persuasively that racism and elitism were enduring features of the great suffragist's makeup and philosophy."

"Similarly, the historian Faye Dudden wrote that Stanton "dipped her pen into a tincture of white racism and sketched a reference to a nightmarish figure, the black rapist," and lashed out from the pages of the suffragist paper that she and Anthony published. Her message — that passage of the 15th Amendment would mean only degradation for women at the hands of Negro men — must have cheered the Ku Klux Klan as it terrorized the black South."

"The most blatant example of accommodationism came in 1913 when organizers of a huge suffragist parade in Washington demanded that black participants march in an all-black assembly at the back of the parade instead of with their state delegations. Wells famously refused. Terrell, who marched in a colored delegation as requested, believed at the time that white suffragists would exclude black women from the 19th Amendment — nicknamed the Anthony Amendment — if they thought they could get away with it. These episodes fueled within the African-American community a lasting suspicion of white suffragists and of the very idea of political cooperation across racial lines."

"By this time, the former suffragists of the North were celebrating the amendment and were uninterested in fighting discrimination against women who were suffering racial, as opposed to gender, discrimination. As the historian Rosalyn Terborg-Penn writes: "Within a few years, white supremacy was victorious throughout the South. Unlike Black men, who had been disenfranchised within 20 years after the ratification of the 15th Amendment, Black women had lost the vote in less than a decade." It would take another half-century — and a new suffrage campaign, with black women in a leading role — before that black community was fully enfranchised, through the Voting Rights Act of 1965.

The recent uproar over the monuments to white supremacy that dominate public spaces in the South has put civic groups on notice that memorials often convey pernicious messages and perpetuate historical wrongs. Organizers need to keep that in mind as they commemorate a movement in which racism clearly played a central role."

### Women have lower sentences for the same crime:

https://www.huffpost.com/entry/men-women-prison-sentence-length-gender-gap_n_1874742

### Women don't want to be CEOs, feminism normally use this as an example of privilege but few men are CEOs, this is a generalization. They see the top successful men but forget that men are majority of the homeless people:

https://www.fastcompany.com/3055783/half-of-millennial-women-feel-they-are-being-overlooked-for-leadership-po

"women are more likely than men to view the path to power as less desirable, as well as paved with potentially negative outcomes."

######################################################## ABOUT CRIMES ########################################################

### About 50% of domestic violence is perpetuated by women, maybe more, because men tends to not call the cops, because when they call, they end up arrested, and it gives more percentage to females:

https://psychnews.psychiatryonline.org/doi/full/10.1176/pn.42.15.0031a

"Women often the Aggressor: women are far more likely to instigate nonreciprocal violence than were men. nonreciprocal violence: 50.3% Women perpetrator of 70.7% of nonreciprocal violence" Quote: "Although more men than women (53 percent versus 49 percent) had experienced nonreciprocal violent relationships, more women than men (52 percent versus 47 percent) had taken part in ones involving reciprocal violence. Regarding perpetration of violence, *more women than men* (25 percent versus 11 percent) were responsible. In fact, *71 percent of the instigators in nonreciprocal partner violence were women*. This finding surprised Whitaker and his colleagues, they admitted in their study report. As for physical injury due to intimate partner violence, it was more likely to occur when the violence was reciprocal than nonreciprocal. And while injury was more likely when violence was perpetrated by men, in relationships with reciprocal violence *it was the men who were injured more often* (25 percent of the time) than were women (20 percent of the time). "This is important as violence perpetrated by women is often seen as not serious," Whitaker and his group stressed."

Women normally injury men with objects, leaving permanent scars, or even cut their "parts" (if you know what i mean) and this is a huge issue, because in domestic fights, murder is the last option. Women just don't murder as much because they are weaker and scared to attempt that, anyway, murder is a *crime*, what feminism have to do about this? Its already a crime, is feminism a journalism movement? Nothing your movement do will change it, and ignoring how many men suffer in domestic violence is a huge factor, specially that probably more men suffer domestic violence than women, since it's said that when they call the cops, they end up arrested (and i saw this happen in my life, but you wouldn't believe, but there is lot of history like that online), those men are bad men and they won't stop because you yell shirt-less in the street, also, those are the uncommon kind of men, if feminists walks in the street scared of men, or painting men as toxic, they are the sexists ones, because majority of men aren't like that.

In 2017, there was "15,129" total murders:

https://ucr.fbi.gov/crime-in-the-u.s/2017/crime-in-the-u.s.-2017/tables/expanded-homicide-data-table-10.xls

Although it don't point exactly who are the offenders (that can be misleading), but it points the kind of victim and the amount, now check the numbers and see that the amount of total numbers of spouse, husband, boyfriend and girlfriend is way lower than that of total murders, now consider that not all those numbers are "spouse vs husband" or "boyfriend vs girlfriends", this can be about a third party, so, i made the calcs to you:

"Husband + Wife + Boyfriend + girlfriend + mother + father" that were victims of murders:

That is 1683, and its 11% of all murders.

The USA demographic is about 329,968,629 (2019), although the FBI statistics are from 2017, there was not much of a significant raise in population:

That means, the total victims (15129) of murders are only:

0.004% of the population

While the victims i summed up (1683) are just:

0.0005% of the population.

No, i'm not saying men aren't the most killer in DV, i just want to point out that feminism cherry pick horrible things men do as majority as a way to create a illusion that we live in a patriarchy, while those circumstances are very uncommon. No, men aren't toxic! No, the system is not rigged against women since the police do persecute men! And no, you shouldn't be scared of men or that a man will kill you when you marry them! Because that is very unlikely to happen, we see a lot of news on tv because its easy to make 1683 news and then looks like something common, but no, its not common that a man murder a woman, and feminism making huge alarming about this is just a hysteria to push their ideology. There is nothing feminism should be caring about something that is already a crime and there is nothing feminism should be blaming men for something so uncommon.

### As we can see, when the target is weaker than women, they are so much as a vicious murderer, since 71% of infanticide is perpetuated by women alone:

https://breakingthescience.org/SimplifiedDataFromDHHS.php

People then can claim this study is old, but then if you consider the 2017 paper:

https://www.acf.hhs.gov/sites/default/files/cb/cm2017.pdf

At page "77" we can see the following data, the parents crimes are 80.1% of the fatalities:

Father - 208 - 15.5%;

Father and Nonparent(s) - 14 - 1.0%;

Mother - 410 - 30.5%; <--- THE BIGGEST PERCENTAGE

Mother and Nonparent(s) - 145 - 10.8%;

Mother and Father - 271 - 20.2%;

Mother, Father, and Nonparent - 28 - 2.1%;

Total Parents - 1,076 - 80.1%;

Let's do the math:

If we consider only father and mother that is "208 + 410", that means women were perpetrator of 66% of infanticide in 2017;

If we consider when they are with "Non parents", that is "208 + 410 + 145 + 28", "mother" and "mother and non-parent" were perpetrator of 70% of infanticide in 2017;

If we consider the total and "Mother" and "Mother and non-parent", ((145 + 410) / 1076) * 100 = 51%, but then consider that it is above the half of the infanticides that consider even "non-parent" and "father and non-parent" altogether;

### Rapists are rare, only about 0.04% of women had suffered sexual offenses (not just rape) in 2012, FBI reports. That means, if you are worried about rape culture, you also should be worried when you medic say you have 99.9% of chance to survive, because you might have more chances to die than to be raped.

https://en.wikipedia.org/wiki/Rape#Statistics

"FBI sex offense victims in 2012:

67,354 female"

The USA demographic is about 329,968,629 (2019), about half are women:

164984314,5

(67354 / 164984314.5) * 100 = 0,00408%

### Cases of false accusation:

https://www.dailymail.co.uk/news/article-3256157/Student-17-hanged-falsely-accused-rape.html

https://www.telegraph.co.uk/news/2016/07/29/mother-of-son-who-hanged-himself--after-being-accused-of/

https://en.wikipedia.org/wiki/Mattress_Performance_(Carry_That_Weight)

https://en.wikipedia.org/wiki/Columbia_University_rape_controversy

http://murderpedia.org/female.H/h/hall-emma.htm

https://archive.is/rscCI

https://www.youtube.com/watch?v=muYlZ5ZnBTc

https://www.youtube.com/watch?v=0-Ffo5G6OP4

https://www.youtube.com/watch?v=Tieu8NoH_XU

https://www.youtube.com/watch?v=AytzQMDxL6w

https://www.youtube.com/watch?v=K5mdTgUIqpk

And way more cases like that.

######################################################## PSYCHOLOGY ########################################################

### Men are more emotional than women:

https://www.dailymail.co.uk/femail/article-2665908/Big-boys-dont-cry-BUT-deep-theyre-emotional-women.html

### Women prefer men inside the Dark Triad, those are personality disorders, Narcissism, Psychopathy and Machiavellism;

https://www.sciencedirect.com/science/article/abs/pii/S1090513816300010?via%3Dihub

https://www.2knowmyself.com/Why_women_like_men_with_dark_triad_traits

https://www.sciencedirect.com/science/article/abs/pii/S0191886913012245

### Women don't like nice guys, they like bad boys:

https://www.2knowmyself.com/Do_women_really_like_sensitive_men

https://www.newsweek.com/study-finds-men-nice-women-not-other-way-around-261269

https://www.2knowmyself.com/why_nice_guys_dont_get_girls

https://www.2knowmyself.com/reasons_why_do_women_like_bad_boys

### Attraction is the main factor of relationship, this personality shit women say is just an excuse:

https://www.ncbi.nlm.nih.gov/pubmed/19558447

https://www.studyfinds.org/unattractive-men-dating-material-study/ , https://link.springer.com/article/10.1007/s40806-017-0092-x

https://www.psychologytoday.com/us/blog/dating-and-mating/201701/why-physical-attraction-matters-and-when-it-might-not

"Further, attractiveness tends to be a more important factor in our dating decisions than traits like personality, education, and intelligence."

### Regardless of bad or good situations, women are always seen in a better instance than men:

https://en.wikipedia.org/wiki/Women_are_wonderful_effect

As you can see, the effect is so strong that they try to raise controversies about it, barely they know that if the study was aimed to men, they wouldn't even bat an eye.

"Other authors have cited studies indicating that the women-are-wonderful effect is still applicable even when women are in nontraditional gender role."

"Several scholars have argued that the "women are wonderful" effect might be better phrased as "women are wonderful when" effect, with the "when" meaning when women are not in charge. In the case of the other scholar, they state that men who held antifemale attitudes also viewed women benevolently, suggesting ambivalence towards women. The original Eagly, Mladinic & Otto (1991) study that discovered the women are wonderful effect found no such ambivalence."

People simple can't accept that in fact ***men are the ones that suffer sexism in society***!

Study:

https://journals.sagepub.com/doi/10.1111/j.1471-6402.1991.tb00792.x

# People prefer women than men:

https://rutgerssocialcognitionlab.weebly.com/uploads/1/3/9/7/13979590/rudmangoodwin2004jpsp.pdf

In my personal experience, I could say that if you see a men yelling in the street you are going to think "oh my God, what is up with that guy, he is crazy!", but if you see a woman yelling in the street you are going to think "poor girl, someone must have done some shit to her!". My brother basically caught his ex-girlfriend cheating, and then she would yell and beat him in the street, because she knew he wouldn't be able to even rise his voice against her without creating uproar, even if he never raised his voice and never had beaten a girl.

### Loneliness and suicide is a problem for men:

https://www.today.com/health/biggest-health-threat-facing-middle-aged-men-loneliness-t109750

https://www.today.com/health/men-s-mental-health-survey-results-depression-loneliness-t104604

https://www.nbcnews.com/news/us-news/it-s-not-just-chris-cornell-suicide-rates-highest-among-n762221

https://goodmenproject.com/featured-content/male-loneliness-megasahd/

https://www.bostonglobe.com/magazine/2017/03/09/the-biggest-threat-facing-middle-age-men-isn-smoking-obesity-loneliness/k6saC9FnnHQCUbf5mJ8okL/story.html

https://www.nimh.nih.gov/health/statistics/suicide.shtml

"The suicide rate among males remained nearly four times higher (22.4 per 100,000 in 2017) than among females (6.1 per 100,000 in 2017)", and I don't care about the silly excuse of the "attempt", those who are truly sad, that truly wants to end a life don't merely try, they DO. Also, women are majority of the histrionic personality disorder, that means there is more women that tries suicide for mere drama and attention, also, men tend to not talk too much, so, the social factor contributes for less reports of men attempts, while normally women tend to talk about it. And those attempts still creates recovery for women, while a men death is a *death*, they don't have other hopes or something about it, while more women have hope for their future. Also, the huge amount of men's suicide is not compensated by women's attempts. And it is extremely cruel to dismiss this is a men problem for the sake of women and for the sake of painting that "women also struggles about it", for fucking sake, at least once agree that there is problems that affect men in a worst way, why always that there is a men's problem women are like "but women...", fuck you, really, you just think about women, group-thinking, this is truly sexism, understand?! "Women are wonderful effect"! The difference between men and women attempt is just 0.2%!

The attempts are still not compensating the number for suicides, people compare "attempt vs attempt" but if you consider "attempt + success", men still faces the worst, and if a man succeed (4x time more) that means it is not in the "attempt" data anymore, because it is not an attempt, so, men case is way worst.

### This psychologist says "toxic masculinity" is a lie:

https://www.youtube.com/watch?v=Ndm9ea691RE

Let's also consider that Jordan Peterson already talked about it.

######################################################## MISINTERPRETATIONS ########################################################

### Feminists says they are also for men, they normally point feminazis and say they aren't the proper representation of feminism, but no, the ones that says that are humanitarian people that labels themselves feminists because it sounds cute, but the real feminism is feminazi since it was founded.

If we consider what feminism is by the dictionary, the Dictionary.com says:

1) the doctrine advocating social, political, and all other rights of women equal to those of men.

2) (sometimes initial capital letter) an organized movement for the attainment of such rights for women.

*1) The problem here is that there is already equal rights for women, there is something called universal declaration of rights. It also specify that the fight is aimed for the "rights of women";

*2) It specifies that the rights are aimed to women, so, if you care about men, you are giving an excuse to be feminist because it sounds cute to be feminism and fight for things that sounds humanitarian, but you aren't feminist, feminism is for women, not for men, that is why since feminism began, it was fighting for women and that is why feminazis are the real feminists, because they are doing what feminism was really based upon since the beginning of it. You are just a nice person that wants humanitarianism, you don't need the feminism tag for it. This is just a bait to fish cute good-hearted women to their brainwashing ideology, as by time those women get deeper in the subject they get deeper in alienation, the mere fact you believe there is inequality in rights already shows a kind of alienation, then, people just need to drag you down over those pseudo-inequalities.

######################################################## MISC ########################################################

### Karen Straughan about feminism:

She talks about all the rotten of feminism, she does have a youtube channel, here is a resume about the old feminism: https://antifeministpraxis.com/2017/03/31/feminism-was-never-not-rotten/

Of course this don't explain everything, but if you understand she does videos explaining each of those points, you'll understand why she says those stuffs, and I highly recommend you to check her channel: https://www.youtube.com/user/girlwriteswhat/videos

Looks for the video titles that match your curiosity, also, her explanation of why she is not feminist:

https://www.youtube.com/watch?v=ut2VVAW0MwM

And why she is Anti-feminism:

https://www.youtube.com/watch?v=afzs6FNxx1Y

### This girls shows why feminism was useless even in the past:

https://www.youtube.com/watch?v=r8c6Ym_iQFo

### In every sport there is a gendered competition, and that is why in every sports (or at least the ones i saw) the male records are better than women.

Check this case in firefighting: https://www.youtube.com/watch?v=zb_WYGtZ7K4

Men have 40% more abdominal mass, "strength of females to range from 42 to 63% of male strength";

Female skeleton is more delicate, smooth and less massive than male, if a woman breaks a bone in war, people would have to stop to attend her, and it would have cost for he army, specially if you consider damages to the skull;

Females have weaker tendons and this injury is then more common in female athletes, we don't want to take care of a tendon injury in the middle of a battle;

"Males typically have larger tracheae and branching bronchi, with about 56% greater lung volume per body mass. They also have larger hearts, 10% higher red blood cell count, and higher haemoglobin hence greater oxygen-carrying capacity. They also have higher circulating clotting factors (vitamin K, prothrombin and platelets). These differences lead to faster healing of wounds and higher peripheral pain tolerance", that means if the females that passed the test with the males that passed the test, both get tired, the male will recover faster and when not recovered will still be able to do something;

Male have better mechanical skills wired from brain, they are more fit to hit targets and fast reaction in situations of emergency, they also have better spatial recognition, making them more able to see hidden enemies; And etc.

https://en.wikipedia.org/wiki/List_of_Olympic_records_in_athletics

https://en.wikipedia.org/wiki/List_of_Olympic_records_in_swimming

https://en.wikipedia.org/wiki/List_of_Olympic_records_in_weightlifting

https://en.wikipedia.org/wiki/List_of_Olympic_Games_records_in_track_cycling

https://en.wikipedia.org/wiki/List_of_Olympic_records_in_speed_skating

https://en.wikipedia.org/wiki/List_of_Olympic_records_in_short_track_speed_skating

https://en.wikipedia.org/wiki/List_of_Olympic_records_in_shooting

For "diversity" they quietly lowered the needs for draft tests:

https://hotair.com/archives/jazz-shaw/2018/02/20/marines-quietly-lower-combat-training-requirements-help-female-officers/

### For the sake of diversity, they took out two important IQ tests and added the useless "verbal intelligence" test (that is not a puzzle / problem solving test, the main purpose of an IQ test), that is what made that famous graph of men being both in the low and high IQ:

https://pastebin.com/03DhM4zM

### China video is a good red-pill for feminist BS about avoiding marriage:

https://www.youtube.com/watch?v=8-HEUfuwzek

Feminists also forgets that is better to have kids when young, because you are move vivid, energetic and prone to play, when they are at the mid 30s, they are weak and tired, I know they would try to be more vivid for the sake of their kids, but it is not the same when you are young.

They also forget that most people want to see a grandson/daughter, if they take too long, they will probably have a kid and 20 years later they will be around 60s, and they would need to hope that their kids have luck to find a woman/man fast enough so they can see their grandson/daughter before they die old, but since majority of people have kids around 30s nowadays, it is probably that those women will be at their 70s and more prone to die before they see their grandson/daughter, and even if they see, they will only see their infancy, they will never see them grow up. While my grandmother and grandfather saw me getting old.

They say parents shouldn't expect to be cared from their kids, this shows a huge psychopathy and self-interest from feminism, why does feminism always think so much only about themselves? Only about their pleasures, satisfaction? I know, kids aren't forced to, but, you also aren't forced to care about the poor, but if you don't, you are an asshole. The parents sacrifice a lot of their lives for the kids, and if the kids don't care about helping the parents, those kids are assholes. If you don't expect your kid to be an asshole, when you grow old, you'll hope that in your weakness, not just your wife/husband helps you, but that your healthy and vivid kid helps you, if you risky yourself to be single and old, you are doing a huge mistake, humans aren't made to be alone, they need help, I sometimes have strange bumps in my heart and I feel like I'm going to die, I feel something strange in my neck, when this happens, I strangely remember people close to me, it is like an instinct, that if I'm going to die, I need someone close, when this happens and I'm alone, the emotional sensation is *very* creep.

Any materialistic thing you do is static, learn from the lonely people, they had time to do everything you "wish had time if not for family", they all got bored of all those things, the days are all the same, the hobbies are all the same, the travels are all the same, you did it numerous time, there is nothing more to digest from those activities, a human soul is always unique, everyday they bring something unique.

I also suspect we have subconsciously a desire to teach and develop a life being, when my dog died, I felt this, I remembered him since he was kid, all I taught to him, him learning the first words, how I taught him when we went to walk, I used to run with him and he began to love to run, I then remembered all the work I had to raise my dog, to teach him and everything, the work is nothing, there is things more important than your day-to-day activity, when my dog died I though "I wish I still had to clean his messes", the work is not considerable if you do it for someone you love, also, the work reciprocating a true love for my dog was amazing, whenever I got home he would growl of happiness, and this would always make me smile, especially that I'm a lonely person, now that he died, I look around when I'm on my computer, and I feel melancholic, he was my everything, my precious, now the only thing I hear is the cooler of my computer in my room, that is so sad, his mere presence near me was amazing, even when we were doing nothing, it is something you miss when you lose, now I have all the time to do my activities, my hobbies, yet, I wish I haven't, sometimes I get tired of what I do, and I prefer to do works for my dog instead of my hobbies, and the moments I was tired I wasn't tired of him, I was never tired of him, the same way I'm never going to be tired of my kid, but, I'll be tired of anything else that don't have a soul.

Lot of people say they don't want kids, but when they have, the hormonal effect and the brain reshapes itself for the sake of the baby, suddenly they regret their old decisions and say that kids are the best thing they had in life. The same way when we are angry and say shit and when we calm down we think "omg, I said said shit!", the same way when you are sober, drunk or stoned, you change a lot the way you think, people don't seem to understand how their mind work, they think they control their mind, until their mind is controlled by something and they change their vision, they still think it is them that changed their vision instead of thinking how they changed their view about something because their brain had chemical or even plastic alterations, when you have a kid, your brain changes itself and your thoughts about "why not having a kid" will change itself, majority of people I saw that don't wanted kids are normally frustrated people, angry, bitter, people that had bad parents, bad experiences in life, and etc...

No, if you don't want to have kids, ok, that is fine, I'm not forcing you to do it, but understand there is lot of rhetoric and ideological concepts that pushes people to create rationalizations to NOT have kids, and I think this is very dangerous, you should ask yourself if you want to have kids or not instead of using random sources of rhetoric to decide about it. In particular, I think that anything that is not concrete truth (even if you say concrete truth don't exist, but I mean, personal opinions, cheap philosophies and etc) shouldn't be something to be considered a model of life-style or reality, I see a lot of people that literally don't think by themselves, they are always hearing someone with good wording abilities and think "wow, so true, it looks true so it is true" because themselves can't have this abilities or themselves don't think by themselves so they think it is smart when someone thinks for them, as it is about someone that is "gifted", and this applies to my rhetoric in this pastebin.

### Jordan Peterson compilation arguing with feminists:

https://www.youtube.com/watch?v=vqjxb2fSPwE

### This father hate his son because he is a boy and "men are toxic", in the text he attacks every single men and call his kid "a nightmare":

https://www.youtube.com/watch?v=BZvI4rVQyMw

### This women bashes her own head in the window to incriminate her boyfriend, do you think society is sexism towards women or men? Because women knows they always receive the biggest attention to law, that is why they don't care to abuse the law and their privilege, women are the privileged ones:

https://www.youtube.com/watch?v=dLaMrRdz1Sc

# Video interview with women admitting they sleep with lot of guys, then, admit they prefer to date assholes until they get old to date the good guys:

https://www.youtube.com/watch?v=lcayQDCSlf4

# Video interview with women admitting they think ugly men are creepy:

https://www.youtube.com/watch?v=PDmCfUZPkNE

# Video with women changing their mind about dating a person after they see how much money said person gains:

https://www.youtube.com/watch?v=Ue7Bo9n2s88

# "Study Proves Its Only Harassment Or Assault If Men Are UGLY, Also Water Is Wet":

https://www.youtube.com/watch?v=TtB9JQljv5g

# "Meeks was charged with robbery and corporal injury to a child. Meeks had violently assaulted a 16-year-old boy when he was 18", still, when the criminal is a hot guy, women suddenly forgives them:

https://www.youtube.com/watch?v=VcwXGWNVZmQ

# Lot of pedo woman have no problem in their lives, imagine if they were men:

https://www.youtube.com/watch?v=e-UzxbPUur4

https://www.youtube.com/watch?v=_cXTgORIFFM

# Women more likely to divorce after getting promotion:

https://www.youtube.com/watch?v=FfeBT0uuIrw

# Amber beats Johnny Depp, he loses contracts, nothing happens to her, people believe her, even when there is lot of evidences she is the one doing the domestic violence, you just need a single accusation to ruins a man life, but don't matter how much you prove, a woman is still believed:

https://www.youtube.com/watch?v=lXVnUONUR_Q

# Women contracts hitman to kill her husband, but the hitman was an undercover cop, then she cries and act emotional, "believe women!":

https://www.youtube.com/watch?v=ns_UFyzI3uU

# Lauren Chen video about women loving psychos:

https://www.youtube.com/watch?v=w2OUAUWjYVE

# Women agree, Alpha fucks / Beta Bucks:

https://www.youtube.com/watch?v=w3UpnHr9C_M

# Women agree with the concept of "the wall" and to chase alpha males until they get old:

https://www.youtube.com/watch?v=hRnWHUSu0iI

# This woman killed his husband, used to beat him with objects, thew glass cups at him and his daughter of 11yo, and tried to blame his death on alcohol:

https://www.youtube.com/watch?v=o2g3M2uitrA

######################################################## STUPID STUDIES ########################################################

https://journals.sagepub.com/doi/abs/10.1177/1464700119871219?journalCode=ftya

https://www.tandfonline.com/doi/abs/10.1080/0966369X.2019.1681367 <- This is horrible, really, looks like a joke, they are joking intellectuals, it is unfair for people that do serious works in academy

https://journals.sagepub.com/doi/full/10.1177/0959353519866058 <- Feminists don't want to work in the conventional science ways because they believe science is against minority: "to show readers how and why feminist scholars sought to depart from conventional science". That is why I say you can *never* trust feminism studies, their wage-gap is an example already.

"science has often functioned in the disservice of marginalized groups, and feminists have been among the most vociferous critics"

"One of the ways in which this androcentrism was reflected was in the standard practice of developing psychological theory from research conducted by men with men as the sole participants – most often, young, educated, middle-class, heterosexual, able-bodied, white men", oh, here it is, white-men-bad! How *dare* you be normal with a perfect body and educated?

https://www.tandfonline.com/doi/full/10.1080/14680777.2019.1682025 <- study based on a hashtag...

https://www.researchgate.net/publication/325828792_Political_conocimiento_for_teaching_mathematics_Why_teachers_need_it_and_how_to_develop_it <- The infamous "Math is racist", you should also check the citations below... Like this one: https://www.researchgate.net/publication/326710401_FROM_HOW_GOOD_I_AM_TO_FORGIVE_MEPLEASE_TRUST_ME-MICROAGGRESSIONS_AND_ANGLES

######################################################## STUPID PREJUDICE ########################################################

### Taylor Swift vision of men is extremely pathetic, she also forgot the women that accept to be subject in this video:

https://www.youtube.com/watch?v=AqAJLh9wuZ0

### It is women that slut-shame other women, and in fact it is women that shame and attack other women, and they them blame men for it:

https://thoughtcatalog.com/james-b-barnes/2014/09/new-study-proves-that-men-dont-slut-shame-rich-women-do/

https://www.psychologytoday.com/us/blog/working-btches/201308/why-are-some-women-nasty-other-women

######################################################## MY THOUGHTS ########################################################

### There is no way to put concepts about social treatment, like "men can cry", systematically, so feminism is useless when they say they are a movement that also thinks in the men struggles, they also never think about men's issues with juridical system, like, child custody.

Since feminism is a political movement, they need to work with changes in legislation, that means, they aren't being equal, since we have a universal declaration of rights, and since feminism don't have nothing to do, but needs to keep the group working, they create reasons from nowhere to exist.

Anything about social stigma or appearance should be merely shrugged off, this is an old concept from wises since millenniums, you shouldn't care about what people think of what you think is right to do.
RAW Paste Data
We use cookies for various purposes including analytics. By continuing to use Pastebin, you agree to our use of cookies as described in the
Cookies Policy
.