Sign Up
Login
API
FAQ
Tools
Archive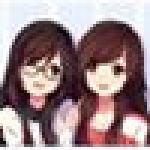 Untitled
LavenderTeapot
Mar 13th, 2018
80
Never
Not a member of Pastebin yet?
Sign Up
, it unlocks many cool features!
⋆┆username @DreamyTeapot

⋆┆password Fantastic

⋆┆full name - Kang Jinyoung

⋆┆other name -

⋆┆nickname -

- Time Bomb

⋆┆birthday - 5 December 1996

⋆┆birthplace - Daegu, South Korea

⋆┆hometown - Busan, South Korea

⋆┆nationality - Korean

⋆┆ethnicity - Korean

⋆┆height - 174cm

⋆┆weight - 52 kg

⋆┆background -

When he was born, he had one older brother. His parents were very protective. They won't let them play with others. But, he had to move to Busan with his grandparents. His parents told his brother to come with him, because they were afraid that something bad might happen.

⋆┆personality -

- Flirty

- Secretly Cute

- Prankster

- Charismatic

- Clean-freak

- Savage

⋆┆likes -

- Talking on the phone

- Daydreaming

- Playing online games

- Screaming randomly

- Pranking others

- Clean places

⋆┆dislikes -

- Dirty places

- Lazy people

- Potatoes

- Lizard

- Sloths

- Sleeping late

⋆┆trivia -

- He's secretly a fluffball

- He's actually scared of many things, including potatoes and Sloths

- He scolds the others for being to lazy

- His laugh made everyone else laugh

- He's usually poker-faced

- The others call him 'Time bomb' because he will suddenly scream loudly, it's just his habit.

- He's allergic to dogs

⋆┆hobbies -

- Basketball

- Sleeping

- Flirting

- Taking pictures

- Taking notes

- Doing aegyo randomly

⋆┆slot - NYMPH (I reserved it)

⋆┆face claim - Seventeen Wonwoo

⋆┆backup face claim - Wanna One Woojin

⋆┆stage name - Jinyoung

⋆┆position - Main Vocal, Lead Dancer, Lead Rapper

⋆┆idea for fantasy's fandom name - Funtastic

⋆┆idea for fantasy's fandom color - Plain Black

⋆┆personal fandom name -

All.iN.1 (Always number 1)

4ever

⋆┆personal fandom color -

Brown Chocolate

Brown Sugar

⋆┆if you would want to be shipped with one of the other slots, who would it be? - maybe Vampire or Werewolf

⋆┆anything else about the character

Nope

⋆┆anything else you want to tell me

Hello~

I have nothing to say-
RAW Paste Data
We use cookies for various purposes including analytics. By continuing to use Pastebin, you agree to our use of cookies as described in the
Cookies Policy
.