Sign Up
Login
API
FAQ
Tools
Archive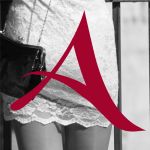 Aurelia Alder Triggers and Conditioning
msalder
Apr 25th, 2016
(
edited
)
2,062
Never
Not a member of Pastebin yet?
Sign Up
, it unlocks many cool features!
Use CTRL+F and a code from the index below to jump straight to a specific section.

[000] - Introduction

[001] - My Triggers

[002] - Frequently Used Phrases

[003] - Standard Pre-Talk

##################

[000] Introduction

##################

The advanced training is made possible by the campaign at http://Patreon.com/msalder

Enroll today to feel everything my voice can deliver.

Find the free content at http://soundgasm.net/u/msalder

All triggers, conditioning, and frequently used phrasing will be documented here. Useful if you forget.

There will always be a free path through training.

#################

[001] My Triggers

#################

Good Boy (File: Good Boy) - General good feelings and relaxation.

Attentive/Attendance/Attend (File: Welcome) - Pay particular attention, hang on every word, perhaps lose track of the environment.

Action/Assignments (File: Welcome) - Sparks desire to serve and follow, to carry out. Tied to "rules" language below.

Response/prompt response (File: Welcome) - To answer with repeated phrasing when told, for example. To feel like answering.

Anticipation: (File: Sit and Listen) - The feeling of anticipation trance is itself a trance trigger to sink. As is the sound of heels approaching from behind one's chair, I suspect.

#############################

[002] Frequently Used Phrases

#############################

"Rules" are spoken of in a positive light, not a full trigger but used much. (Chastity for example)

The idea of the intensity of sensation being a good thing, teaching you., the alluring nature of my voice, repeated positive mentions. (Scratches)

########################

[003] Standard Pre-talk

########################

"Eyes closed.

Adopt a proper learning position: comfort is paramount.

As I will require you to sink to deep places and follow along, you will have to be in the right frame

of mind.

Ensure absolute safety and privacy. Only I should be on your mind, and your body must be

positioned so it will require no movement or changes of position except those I instruct.

When you are in this state, instruction will begin.

This is your only opportunity for a break. Take it now, I will continue shortly. Once I bring you

into trance, it would be quite disruptive to do anything else. So you have five seconds to pause, do

what needs doing, and then return. You have been warned...

Five...

Four...

Three...

Two...

And­"
RAW Paste Data
We use cookies for various purposes including analytics. By continuing to use Pastebin, you agree to our use of cookies as described in the
Cookies Policy
.