Sign Up
Login
API
FAQ
Tools
Archive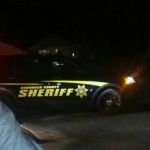 LIST OF SCAMMERS (KV Sellers)
Illegal
Feb 23rd, 2017
582
Never
Not a member of Pastebin yet?
Sign Up
, it unlocks many cool features!
So here is a scammer list of assholes in the xbox modding community.

My skype: airshot-36 (if u know any scammers be sure to send them to me on skype)

Last updated : 02/22/2017 (MM/DD/YYYY)

So bellow is the list of scammers skypes.

- imdavidduh : This guy is a fake of SBMD David aka XeX David. He pretends selling KVs but when u send him the money he just runs away.

- live:nezh2002 : retard litterally scamming for everything he can.

- live:mandavid231 : A no life that sells either banned KVs or just doesn't give what you pay for.

- lcpdfralex : Bypolar kid that owns like multiple stealth servers (Comet Remastered, EntityLive, and dev for Spooky). He says Comet is lasting over a month, but he is using the same source as EntityLive and Spooky and it's leaked sources.... He owns multiple Instagram accounts claiming it isn't him (@EntityLive, @devcomet.. probably more).

- lukemoles123 : Might not scam you the first time, but when you buy "bulk", he scams.

- live:allstar.gabe : Kid that sells 100% shared and duplicated KVs.

- heytazey : Retard that sells shared KVs, or just doesn't give what you pay for.

- blasterkvs : Yes, he does scam now. This guy kind of was the "King of KVs" but he decided to sell shared or dupplicates.

- live:a373507938c163cc : He is really a wannabe weirdo. Scamming for KVs.

- chase.taylor.cunitz : This wanker says he sells lifetime tokens on NiNJA and few other servers for $100.... cringy.

- spacejesus420 : Weirdo scamming for KVs. Scammed for ALOT of money.

- live:1be5d0a51d730f9b : Scamming for large amount of money.

- live:learnmodz : Weirdo that fake and scams everyone.. He also calls people on Skype to show him self doing very very weird stuff..

*********THIS IS NOT MINE BUT I THOUGHT ID SHARE THE WORK -Vibes-*********
RAW Paste Data
We use cookies for various purposes including analytics. By continuing to use Pastebin, you agree to our use of cookies as described in the
Cookies Policy
.