Sign Up
Login
API
FAQ
Tools
Archive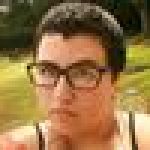 Untitled
mothpope
Apr 29th, 2017
61
Never
Not a member of Pastebin yet?
Sign Up
, it unlocks many cool features!
1. Cape Cod Kwassa Kwassa - Vampire Weekend//2. Sprawl II (Mountains Beyond Mountains) - Arcade Fire//3. Super Rich Kids (feat. Earl Sweatshirt)//4. DAY N NIGHT (feat. Gray) - ELO//5. Busy Earnin' - Jungle//6. Secrets - The Weeknd//7. Partners in Crime Part Three - The Internet//8. Back and Forth 30 Mins - Giriboy//9. Machu Picchu - The Strokes//10. Trying to Be Cool - Phoenix
RAW Paste Data
We use cookies for various purposes including analytics. By continuing to use Pastebin, you agree to our use of cookies as described in the
Cookies Policy
.