Sign Up
Login
API
FAQ
Tools
Archive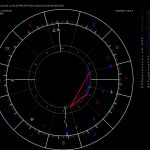 Alicia Keys
tmbjorlo
Mar 9th, 2019
198
Never
Not a member of Pastebin yet?
Sign Up
, it unlocks many cool features!
Mercury goes about

and

Jupiter executes. This is a good hour for social occasions, for interesting conversations, participating in interest groups like the chess club, etc... Because the hour is nocturnal the mood is more sedate

and

less businesslike than the diurnal hour of the same combination.

It is a good hour for making plans for the week ahead. Meditation, yoga

and

mental disciplines that favor a holistic approach are favored under these influences.

3dfpf.

2tv1f.

3dnk4dfn1vfvff1f3df1fpf4dfntfn1tnk4dfpffdff.

fdff.

e.
RAW Paste Data
We use cookies for various purposes including analytics. By continuing to use Pastebin, you agree to our use of cookies as described in the
Cookies Policy
.