Sign Up
Login
API
FAQ
Tools
Archive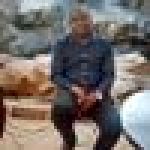 Untitled
Kaya1992
Jul 16th, 2019
72
Never
Not a member of Pastebin yet?
Sign Up
, it unlocks many cool features!
An autonomous car, also known as a robotic car, self-driving car, or driverless car,[1][2] is a vehicle that is capable of sensing its environment and moving with little or no human input.[3]

Autonomous cars combine a variety of sensors to perceive their surroundings, such as radar, lidar, sonar, GPS, odometry and inertial measurement units. Advanced control systems interpret sensory information to identify appropriate navigation paths, as well as obstacles and relevant signage.[4][5]

Long distance trucks are seen as being in the forefront of adopting and implementing the technology.
RAW Paste Data
We use cookies for various purposes including analytics. By continuing to use Pastebin, you agree to our use of cookies as described in the
Cookies Policy
.