Sign Up
Login
API
FAQ
Tools
Archive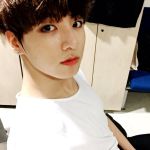 desire. af form
snehasubba_xo
Jun 5th, 2017
(
edited
)
45
Never
Not a member of Pastebin yet?
Sign Up
, it unlocks many cool features!
❝REALLY REALLY~❜❜

✖♠ WATTPAD USERNAME: @seoulty

✖♥ NAME: park hyojin

✖♠ BIRTH DATE: 27 nov. 1997

✖♥ KOREAN+INTERNATIONAL AGE: kr. 20 + int. 19

✖♠ BLOOD TYPE: AB

✖♥ WEIGHT+HEIGHT: 48 kg + 167 cm

❝WEE WOO~❜❜

✖♣ LIKES:

✎ pastel colours

✎ window shopping

✎ sweet n' sour chicken

✎ taking night walks by parks

✎ watching kdramas

✎ aesthetic objects

✎ eating healthy ,, but eats junk food time to time

✎ listening to the group infinite

✎ star gazing

✖♦ DISLIKES:

✎ clowns

✎ shouting too much

✎ when ppl put up a fake smile

✎ when young kids or teens get into fights

✎ rose's ,, the thorns

✎ ppl with too much confidence

✎ cats

✎ when ppl r too sarcastic ,, that she doesn't even understand them

✖♠ TRIVIA:

✎ went to a dance school for 3 years,, but stopped when she twisted her ankle rlly badly.

✎ is allergic to mustard.

✎ is afraid and dislikes cats because of a bad past memory.

✎ quite close to infinite sungyeol & woohyun.

✎ can sing extremely high notes very well.

✎ hates bike riding as she hurt her leg which prevented her from dancing. but wants to overcome that fear.

✎ has a husky called ara whom she always plays with.

✎ can write with both her hands.

✎ she lived in china for 4 years since she was 6 and until the age of 10-- therefore she's fluent in chinese.

✎ finishes at least 5 different dramas a month.

✖♥ TALENTS:

✎ high notes & holding her breath for a long time.

✎ has very good flexibility.

✎ rather good at high jumping.

❝MAYDAY~❜❜

✖♣ FACE CLAIM+BACKUP: seolhyun ,, aoa + seunghee ,, clc

✖♦LOVE INTEREST+BACKUP: heejun ,, knk

❝DON'T WANNA CRY~❜❜

✖♠ TRAINEE YEARS: 4 years + 7 months

✖♥ PRE-DEBUT ACTIVITIES:

✎ was in ftisland's 'severely'.

✎ used to play as cameo's and extra's in dramas,, how she got rlly in watching dramas.

✎ shot a commercial about fried chicken once.

✖♣ SLOT: vocals

✖♦ COMPANY+BACKUP+BACK BACKUP:

✎ woolim ent.

✎ bk + fnc ent.

✎ bkbk + jyp ent.

❝SIGNAL~❜❜

✖♠ WHY DID YOU DECIDE TO JOIN DESIRE?: singing was always a big part of my life. it helped me through a lot of tough times,, from when i felt like someone was troubling me to the fun of singing. joking the show could rlly help me debut and also sing in front of a lot of ppl on a stage to make them feel the happiness i felt.

✖♥ WHAT IS YOUR INTRODUCTION FOR THE SHOW?: hello,, i'm desire's one an only, park hyojin (:

✖♦ RATE YOUR SKILLS:

✎ vocals. 8.5/10

✎ dance. 6/10

✎ rap. 5.5/10

❝NEVER EVER~❜❜

✖♠ MESSAGE TO THE GIRLS: hi,, let's all support each other,, and get along well (: let's hope for no arguments to happen (:

✖♣MESSAGE TO ME AKA YOURS TRULY: hihihi hihihi,, iTS BEEN SO LONG. HOW R U?? ((:

✖♦PASSWORD: don't wanna cry

,, lol i legit spotted that straight way for some reason ((":

✖♠TAGS: i'll tag on the form part (:
RAW Paste Data
We use cookies for various purposes including analytics. By continuing to use Pastebin, you agree to our use of cookies as described in the
Cookies Policy
.