Sign Up
Login
API
FAQ
Tools
Archive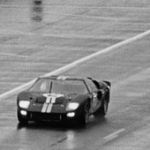 Learning Ladder Framework 0.1
systems_architect
Sep 18th, 2018
(
edited
)
45
Never
Not a member of Pastebin yet?
Sign Up
, it unlocks many cool features!
# Learning Ladder

By Marc Carson - www.marccarsoncoaching.com

## Common Methods and Uses

- Google Images

- For e.g. diagrammable or captionable tutorial topics.

- Systems

- Component breakdowns

- Slideshare

- Look up on Youtube if it is working, helping (see if there's an

actual recording of the presentation)

- PDF search

- May need to filter by site

- Short (3-5m) Youtube videos

- Reddit posts / summaries

- Reddit users if topical

- Online articles

- Blog posts at .edu sites or other restricted-results search

- Less risk of pay-per-word

- Podcasts

- Troublesome if not casual; tendency to rewind all the time

- Fun otherwise

- Possibly useful for topic review.

- eBooks

- Hoopla / other library

- Amazon

- Print books

- Writing in the book itself is powerful for modeling purposes.

- Index Carding

- Create a mental model for a topic that fits on a small index card. Use a pencil and erase / update as needed.

- Provides a quick start for when you might drop the topic for periods of time

- Easily portable

- Easily locatable, keep in a specific place

- DVD / Blu-ray

- Outlets: Library

- High leverage for cementing known information and filling in details

- High leverage for use in training others

- Writing Tutorials

- Very useful as a guided research method.

- Important to start simple, for you AND the learner

- "Here's how to install the software that does the thing you want

to do"

- Online courses

- Important to know facts, scope, schedule, and build a mental model

of the course itself, explicitly. (Paying attention to Se)

- In-person courses

- In addition to above, important to model the travel, timeline, and

interval early on, so that Se stress is not compounded.

- Contingencies do help.

- Certifications

- Typically important as a platform-supporter

- Teaching Classes

- Identify a comfortable context first

- Very good for immediately requiring structure

- Starting Businesses

- Can be a side business, no pressure to be anything more than even

a few minutes a week

- Allows depth and breadth of exploration

- The more high-level structure, the better

- Should draw on gifts

## Points of leverage

- Identifying difficulties when you come across them

- Compressed learning--speeding up videos

- Teaching to learn

- Learning the intuitive way

- Intuit:

- Identify the intuition: Extraversion of thought

-

## Points of person-to-person contact

### Main outlets of information:

- WWW

- Google

- Online Forums; Reddit

- FB groups

- Internet

- IRC

- Public library

- Other people, direct contact

- Neighbors

- People at Church

- Clubs or groups locally

- Amateur radio club

### Successful Interface Characteristics

- If a referral-based method is possible, referrals are very useful

- Correctly frames the communication as Them -> Me

- Does not communicate a challenge / threat

- Allows me to be in listener mode

- Determine General Approach Method

- By psychological type:

- Relationship-sensitive--rapport first, then information

- Relationship-insensitive--information first, then rapport
RAW Paste Data
We use cookies for various purposes including analytics. By continuing to use Pastebin, you agree to our use of cookies as described in the
Cookies Policy
.