Sign Up
Login
API
FAQ
Tools
Archive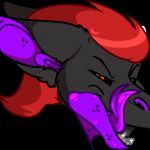 Stars and Gods
Narric
Jul 2nd, 2019
(
edited
)
1,741
Never
Not a member of Pastebin yet?
Sign Up
, it unlocks many cool features!
A terrible accident occurs, leaving Dr Jack Riviera stranded in an unknown yet inhabited world.

HMOFA, Sci-fi, Hybrids

----------------------

Fire, fire burns much brighter when oxygen is the supplier

----------------------

You are Jack Riviera, and something has gone horribly wrong. You've been awakened from cryo-sleep, and are recovering from the process with your face planted on the grating of the cryo-chamber. Everything is blurry, and your ears are ringing. As you feel your senses returning to normal, you realise the ringing is an alarm, and as focus returns to your sight blaring red warnings coat every computer screen that isn't connected to your own cryo-tube.

You quickly work out you're the only crewman awake, examining the room your see the various readouts for the remaining crew as flat-lined, but you're hardly surprised when you see each tube is pepper with numerous punctures. Judging by the small black chunks of space debris that litter the floor under damaged control panels, you surmise the ship must have passed through a micro-meteor field. A distant explosion shakes the floor underneath you and everything not secured down, which is the last straw, catapulting you wide awake as you quickly raise yourself to your feet.

Once upright, it becomes obvious very fast that something fundamental is wrong. The gravity is heavily tilted, and you're practically pilling a Micheal Jackson lean as you rush out the room towards the bridge. A short but slow trek, but the corridor is lurching around you as distant explosions reverberate through the ships hull and creep closer, lights flicker or cut out entirely, and sirens become slowly drowned by a thunderous roar that travels through every panel and bulkhead.

Climbing into the bridge, you have to force yourself out of the routine of manning your biology and botany station, instead climbing into the helmsman's' chair. Several alerts are on screen. Micro-meteors have sliced through numerous decks, and the ship is caught in a gravity well with propulsion failing. You swipe away the alerts, accessing the ships inertia gyros and atmospheric stabilisation systems and pulling up an artificial horizon on the screen. With difficulty from inexperience beyond basic flight training, you align the ships' lateral angle with its horizontal direction of travel. A few adjustments and you're now level with the artificial horizon as well. Metal screams and shacks around you and throughout the ship as automatic and manual atmospheric flight fins strain to convert a fall into a swooping descent.

At this point you hazard a glance out the forward window, thanking your lucky stars you seem to be flying towards a large body of water. This moment is ruined when you realise it is simply wide to your sides, and not ahead of you. A small cliff juts out of the waters' edge directly into your path, prompting you to activate the airbrakes to maximum deceleration. The sound of metal buckling at the gyroscope power requirements inform you of further misfortune. You're slung forward as the underside of the ship makes contact with the surface, and readouts inform you the underside atmospheric control systems are completely inoperable.

The ship jerks to the sides uncontrollably with the cliff racing rapidly towards you and filling view before you. As best you can, you brace for impact.....

----------------------

[Tribal's Perspective, the next morning]

Your home, and many others' have been destroyed. At the height of the annual Star Celebration, a roaring fire fell from the sky, and struck the Nuradi Lack, sending a solid curtain of water crashing through your village. Entire families had been lost, their homes dragged into the Nuradi's waters, tree trunk and mud brick buildings further inland were also damaged, and many elderly sadly passing in the destruction. It had taken the entire night and much of the morning to find all the survivors, and begin burying the dead that were found. A small number of families that had been further inland had already started helping with distribution of food, and the rebuilding of the village.

You are Tsali. Voyager Scout of the Nuradi Village. You're a hybrid of a wolf and a kommodo monitor lizard, roughly six foot tall. You have your mothers bright emerald eyes, set in contrast to the your fathers' auburn fur that covers your body save for your muzzle, forearms and legs below the knees and feet which are a scaled and a muddy brown colour. After new village leaders were chosen with heavy hearts, you were summoned and given the assignment to investigate the the strange leviathan that now rests upon a small cliff overlooking the lake to the south. You take your time collecting what you need for the days hike, most of it spent kneeling at the fresh graves of your family. You give a small prayer for your Mother, Father, and little Brother. They had been enjoying the Star Celebration on board your Father's fishing boat. You force yourself to stand with tears fighting to form at the corner of your eyes, and make your way to leave.

You pass Aqimi as you begin to head south. The Wolverine/leopard hybrid was a part of the Scouting party with you. Barely two summers older than your brother had been, and now could only look up to you for guidance as she had lost her entire family also. You had been like sisters in word only before, but the destruction had somehow pulled the Tribes' connections even closer. You and she were the only family either had left. The two of you embrace, you can tell she is trying to stay strong despite everything, but the sadness of loss is clear to see in her eyes and shacking hands. You pull away and rest a hand on her shoulder, consoling her that you'll return with answers.

It took the rest of the day to finally be within throwing distance of the leviathan. You and your fellow scouts had all under estimated the distance, for none could have known its size. The beast that lay dormant before you was easily thrice the size of your village, leaving little wonder how it has caused such devastation.

From what you had seen of the creatures of the lake and the distant seas, this beast seemed to be lying on its back. A large belly-like structure sat about half-way down it from where you stood. What was curious however, was that this thing seemed to have many holes beyond the mouth across its skin. Many seemed intentional, almost like the windows of your home, while others looked more like gaping scars, revealing strange grey innards interlaced with lines of colours like a crude rainbow. You sat atop the cliff which the beast lay resting against, massive chunks of rock with still green grass lay strewn around the head and in the water. A few Golku birds dove and screeched, no doubt wishing vengeance on this monster for destroying homes, was what you could assume.

You decide that with night quickly approaching you would retreat to the small wood close by for shelter, and return at dawn to investigate. The beast seemed dead despite a soft whirring that emitted from its every inch. Something about its exterior reminded you of your peoples' history in the worst ways, conjuring stories of when the gods left this world for the stars. A quick internal debate, and its decided that to explore it at night would have been a terrible choice. Fashioning a simple lean-to shelter, and lying beneath it on your front, you keep a watchful eye on the crest of the cliff. As the night draws over the world again, rest slowly comes to you, though weariness of the unknown and the untold plagues your dreams.

----------------------

[Jack's Perspective]

You're alive, but in a serious amount of pain. Your groggy mind quickly assumes a muscle spasm must have sent a bolt of pain to your brain, acting like the second worst wake up alarm you've experienced in recent hours. Opening your blurry eyes, you can see you're still in the pilots' seat, and looking around you see out the front window you're right against a shear cliff. Another bolt of pain snaps your attention to you left arm, revealing a chunk of sharp rock is skewer right through your upper arm, gasping in surprise, then pain.

"System, Medical Assistance required!" You sputter out, mentally struggling to remain concious from the overwhelming pain. From behind, you hear a panel in the ceiling open, and the bubbling sound of a micro-flight drive carrying a small automaton towards you. If drifts to your side and into your field of view.

The drone is shaped like a sphere with a flat bottom portion. The bottom has a flexing joint connected to its flight drive. The rest of the sphere is clinical white, with a red plus sign on the front.

"PATIENT IDENTIFIED." Its synthesis voice had a hint of femininity. "FOREIGN OBJECT WITHIN CREWMEMBER ANATOMY. ANALYSING STRUCTURE. ANALYSIS COMPLETE. DISASSEMBLY INITIATED." This was a moment to be hated. A panel extended from the side of the drone, revealing a sleek laser implement. It swiveled down and aimed at the offending object in your arm. "PLEASE REMAIN CALM AND STILL. PLEASE LOOK AWAY FROM THE OPERATIONAL END OF THE DEVICE." Best follow what the machine says, turning your head as far over to the right as your neck will allow. The whirring of the device picked up pitch as it charged, the shot inaudible, but lighting up the cabin almost burning your own shadow into your retina. Pressure left your arm, but so did a lot of your blood. The sudden drop in blood presure almost overcomes your consciousness, your vision going blurry and dark again. You can feel your arm become clapped above and below the wound, followed by the sound of foam being sprayed from a nozzle. Pain and blood less fight with your resolve to stay alert as your feel plates and servos move around to spread the foam, and finally a mechanical splint and cast combo is lock into place and post operation pain killers administered.

"SUBJECT SHOULD REFRAIN FROM MANUAL LABOUR UNTIL AN APPOINTMENT WITH A MEDICAL PRACTITIONER CAN BE COMPLETED." With that, the drone bubbled away into its holding compartment, and you're left in a cold sweat at the pilot station doing mental cartwheels to figure out your next steps.

"System, Crew Report and Damage Report." You speak loudly as possible.

"CURRENT CREW COMPLIMENT IS ONE CREWMEMBER: ACTING COMMANDER DR JACK RIVIERA. LATEST CREW UPDATE WAS APPROXIMATELY EIGHTEEN POINT FIVE HOURS PREVIOUSLY." The speakers go quiet, as well as a few lights and monitor screens flickering. "CURRENT SHIP DAMAGE: MAIN PROPULSION OFFLINE, LIFE SUPPORT OFFLINE, HYDROPONICS OFFLINE, UNDERSIDE OF OUTER HULL REPORTS BACK SEVERAL BREACHES WITH CURRENTLY NON-ANALYSED LIQUID ENTERING SHIP, SEVERAL EXTERIOR WINDOWS EITHER NON-RESPONSIVE OR REPORT BACK AS COMPROMISED INCLUDING BRIDGE VIEWING WINDOW.." Jack couldn't help but look up and marveled that the window indeed was completely smashed, with most of the glass surrounding him on the floor. "..DRONE FLEET ACTIVE AND STORED WITH INTERIOR, EMERGENCY BEACON HAS BEEN ACTIVATED."

"Well I can obviously breath on this planet, of all the small mercies to have...." You can't help but laugh dryly at your current situation. "System, report local assets and potential hazards, analyse the unidentified liquid..."

"ALERT! NATIVE FAUNA APPROACHING FROM ABOVE BRIDGE!" The system interrupts your command string.

----------------------

[Tsali's Perspective]

You awaken to strange noises coming from the Leviathan. Seeing it has not moved, you take a small amount of time on a light breakfast of dried meat and water from a skin bottle, your eyes never truly leaving the massive beast that lies before you. In the dawn light you see much as you did when you arrived, Its shinning skin and the breaks that reveal some sort of innards.

Water skin packed away and stave at ready, you make your way towards the creature. The air is filled with strange mutterings, setting your nerves on edge. Its faint, but sounds like Traders Common, but the tone seems otherworldly. As you get closer to the edge it stops, your hearing barely picking up on something else, sounding more distant than what your just heard. You crest the edge of the cliff and look down to where the mouth of the beast lays open with shinning teeth glinting in the light. The otherworldly voice returns, then silence. You think for a moment that you see movement within the mouth which would be hard to believe is no scavenger would come close to something to massive regardless of how hungry it was.

You decide the swollen belly would be a better place to examine it. You consider it strange that despite having only feel from the sky just two nights again it would already have such significant signs of decay. With a mighty leap down onto the monsters underside, you land with a heavy metallic thunk that reverberates through your body. The creature's body is solid, cold, and unyielding. It reminds you of Corsair plate armour, expensive metal armour that is near impervious to blunt weaponry, and scatters the attacks of blades while only being scuffed. Again your mind returns to the stories that the departed elders would tell, making you shudder when you start to think an old God may soon be walking upon this world again.

Pushing these thoughts back, you press on forward. Making sure not to go close to the various holes, you arrive by the large swelling. More of this metal is touched by your hands as you examine the area. This monstrosity couldn't possibly be a vessel of the Gods, could it? You follow the creature.. No.. Structure around. As you round the swelling, you find a door. Printed upon it is the Trader's Common "Access Hatch" in a deep red contrasting with the scuffed and dirty white of the vessel. Stave ready in one hand you reach up to what seems to be a handle, and following the instructions printed upon the door you pull.

It moves, but somewhere between a stubborn resistance, and moving freely. Once the doorway is wide enough, you cautiously enter into the otherworldly structure.

----------------------

[Jack's Perspective]

"I RECOMMEND SEEKING SHELTER, NATIVE FAUNA HAS BREACHED EXTERIOR BULKHEAD." You roll your eyes at the obvious course of action. Its a struggle, but you get to your feet and make your way to an emergency weapons locker. Inside is a standard issue pistol. It has three modes; High, Medium, and Low. High could kill most human sized creatures provided they're not armoured, Medium is equivalent to a stun dart or tranquilizer depending on the targets resistances, and Low is normally reserved for target practice. You set it to Medium and ready it in your non-fucked side.

"System, silence all speakers except at my location." A simple command that you hope will prevent the local from ambushing you in your own home. "Ready the Biology Examination Call, and interior lifting tethers." Even in a potential life and death situation, you must always prepare for the chance to further science, but now it was time for basic training to take the helm. Relax your body, steady your breathing, keep the gun level and pointed ahead of you, and watch your corners.

----------------------

[Tsali's Perspective]

The top of the stave was shaking, but no matter how much your repeated the mantras for calm, your body and mind betrayed you and kept every sense on a knife edge. Passing the threshold into the beast the air had become truly devoid of every scent of life, with only one exception. Beings had inhabited this strange beast of a structure, at least five of them. You tried to focus on the scents, and venturing more inwards slowly unraveled the knowledge. Definitely five beings were here, three males and two females. All of them had been about the same age, though one male decidedly smelled older. You assume that they would have been the leader of this group. But stepping further forward the scents told of something having changed. Most had seemingly stopped, as if they had disappeared, while the scent of one of the males was much stronger. Perhaps something had happened to its' clan?

The corridor goes dark, forcing hair to stand upright. The lone scent was fresh, and was being carried through these beastly tunnels. Recently wounded, just as on edge as you, not normally very aggressive. Your nose paints a picture of a male who has nothing left to lose, and you're stepping not only into its home, but a massive beast from beyond your world. Pride was the only thing stopping you from running from this unknown adversary.

The tunnel splits, each diversion going to either side of you. A strange breeze is wafting the scent of the male all around you, making it difficult to know what way he could come from. You follow some advice your departed brother always told you whenever it came to directions; Right is Right. The memory brings a smile, and you start to the right continuing to sniff in the hopes you can corner him before he corners you.

There is a flash to your left, and your body is alight with a strange mix of numbness and pain. The muscles in your arms and legs loosen and with a thud you land on cold metal. Vision is becoming blurry, sound muffling, but the smell of the male is clear as night and day. He is upon you, and you're powerless to defend yourself. Whether it be the terror of the situation, the sudden confrontation of emotions from the past two days hitting you, or your pride screaming within your mind at how you were a failure as a scout, you feel a tear form and flow from your eye. For a brief moment you question if this is how and where you'll die, and then the world goes dark.

----------------------

[Jack's Perspective]

"SCAN INDICATES THE SPECIMEN IS SEDATED. RECOMMEND IMMEDIATE TERMINATION TO PREVENT SUDDEN VIOLENCE?"

"System, could you please just use the interior tethers to take her to the cell?" Gun holstered, you rub your face with your free hand. The corridor ceiling hums, whirs and splits open revealing a blue glowing track of sorts. The bright blue glow focuses on the prone biped now spread across the floor. You're quick to notice that they are female, and a warrior of some kind. The tethers pick up and slowly drift the body down towards the biology cell, leaving you to pick up the stave and pack. Following behind, you carefully remove whatever tools and weapons you can spot, being extra careful not to loosen any bounds that might cause a clothing malfunction. You suddenly remember the debunked stories of alien abductions, and it dawns on your that the roles have somewhat been reversed. Thankfully you actually do come in peace.

"I RECOMMEND TAKING A DNA SAMPLE AND THEN PROCEED TO EXTERMINATION AND REMOVAL OF THE SPECIMEN. THE EMERGENCY BEACON ENSURES THAT REMAINING CREW DO NOT NEED TO LEAVE THE VESSEL. FURTHER ATTEMPTS BY LOCAL FAUNA WILL BE MET WITH LETHAL FORCE."

"System, shut down exterior defenses unless I say otherwise. We will not cause harm to this specimen, nor any more that investigate." Chastising the main computer system is not on your list of interests today. The specimen is loaded onto the examination table, unceremoniously flipped over, giving your relief that you hadn't accidentally undressed her. You scowl and look up, as the system hasn't answered yet.

"UNDERSTOOD" It seemed weird that the system would be so aggressive to a seemingly newly discovered bipedal species. To some degree it made sense as contact with undeveloped races had never ended well in science fiction novella and media.

"Begin video and audio log of species examination. Collect physiological data via non-invasive scans." You sigh as you remember you're one less arm than normal for this kind of work, and hoped the stun shot was enough to keep the specimen asleep for as long as you needed. Absentmindedly you reach forward and stroke the area where scaled muzzle melted into rich auburn fur. Notes for the personal log if you ever had time to add to it, as since your last entry, a great deal had occurred.

https://www.patreon.com/evocationmedia
RAW Paste Data
We use cookies for various purposes including analytics. By continuing to use Pastebin, you agree to our use of cookies as described in the
Cookies Policy
.