Sign Up
Login
API
FAQ
Tools
Archive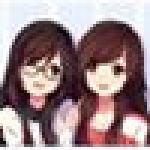 Untitled
LavenderTeapot
Apr 28th, 2018
17
Never
Not a member of Pastebin yet?
Sign Up
, it unlocks many cool features!
❊ MACK DADDY ❊

◇username: @DreamyTeapot

◇password:

PD101 S2 - Takada Kenta, Yoo Seonho, Ahn Hyungseob,

◇slot: Slot 4

◇backup slot: Slot 2

◇face claim: Lovelyz - Kei

◇backup face claim:

WJSN - Soobin

WJSN - Bona

❊ LOVE TINT ❊

◇name: Ai Jiae Lan

◇birthday: 22 November 2001

◇age: 16

◇height: 160cm

◇weight: 48kg

◇ethnicity&nationality: Chinese

❊ DREAM ❊

◇personality:

• she believes that everything happens for a reason, even if something really tiny happens, she would say that it must've happen for a reason. she would be the person that you would come to if you have a problem, she gives out good advices and that makes people see her as a innocent girl. she would also try to help as much as she can despite that she couldn't really fight. she's good at getting to people's weak side, she believes that every bad people can be broken. even if she's not in the mood or depressed, she would try to smile.

◇background:

• Jiae was born in Shenzhen, China. she have one older brother that is 2 years older than her. both of them have the same personalities and habbits. his brother is also a certified scuba diver. despite that, she's still scared of water. both of them had a car crash when they were going to the store with her brother's girlfriend. they were walking while suddenly a drunk driver just 'bumped' onto them. Jiae's right hand were injured slightly, her brother's girlfriend were injured really badly, and her brother's left feet was injured. she used her powers to heal them, however her right hand is still weak. her brother taught her how to draw and paint when both of them were 16 and 18 years old.

◇reaction to joining the team?:

• at first she was just confused, but then she just shrugged.

◇if your character could develop another ability, what would it be?: Control people's emotions

❊ MASK ❊

◇likes:

- reading fantasy books

- playing with cats

- playing soccer

- taking pictures

- painting animals

- impersonating others

◇dislikes:

- worms

- darkness

- spicy foods

- blood

- when people snore

- crazy gun shooting

◇fears:

- leaving her friends behind

- being alone

- strong words such as 'you are useless'

◇trivia:

- she gets scared easily

- she becomes serious when she's tired

- she gets really scary at some point

- she blanks out when she's hungry

- her right hand is weak because of the car crash

- she not lucky but also not unlucky

- she can't eat hard foods

- she have aquaphobic

- she learned painting from her brother

❊ NUNCHUCKS ❊

*this section isn't too important but please still fill is out*

◇love interest/backup: Lee Euiwoong

◇how do they act towards eachother?:

• they act as if they were awkward with each other when the others are around, but when the others are gone, they will have conversations, joke with each other, prank each other, etc. Euiwoong wants to make her overcome her fear of water.

◇if he were to develop another ability, what would it be?: Control water

❊ PPAP ❊

◇extra: -
RAW Paste Data
We use cookies for various purposes including analytics. By continuing to use Pastebin, you agree to our use of cookies as described in the
Cookies Policy
.