Sign Up
Login
API
FAQ
Tools
Archive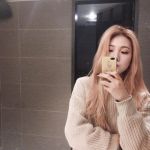 PATIENT PROJECTS MANIAC
faerii_ae
May 19th, 2019
(
edited
)
74
Never
Not a member of Pastebin yet?
Sign Up
, it unlocks many cool features!
➴ ARE YOU INSANE LIKE ME?

username.

password.

face claim.

backup face claim.

➴ BEEN IN PAIN LIKE ME ?

full name.

nicknames. ( min 2 explain who and why )

age.

birthdate.

gender.

➴ BOUGHT A HUNDRED DOLLAR BOTTLE OF CHAMPAGNE LIKE ME ?

personality.

+ what are they like during mania ?

+ what are they like during depressive ?

background.

age entering asylum.

age of death.

+ how did they die ?

trivia. ( min 7 )

strengths. ( min 2 )

weaknesses. (min 2 )

➴ JUST TO POUR THAT MOTHERFUCKER DOWN THE DRAIN LIKE ME ?

speech patterns. ( how do thy speak? formally? informally? etc. )

length of each maina/depressive episode.

mediciations they used to take. ( can incluse therapy, drugs etc. )

describe their time in the asylum. ( either detailed or vague. i have an idea of what it could be like )

➴ WOULD YOU USE YOUR WATER BILL TO DRY THE STAIN LIKE ME ?

anything extra. ( something you wanted added to the character but didn't get a chance )

messge to the author. ( hello, thank you for applying ! )
RAW Paste Data
We use cookies for various purposes including analytics. By continuing to use Pastebin, you agree to our use of cookies as described in the
Cookies Policy
.