Sign Up
Login
API
FAQ
Tools
Archive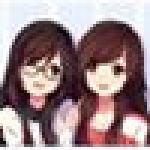 NEMESIS FORM~
LavenderTeapot
Jun 20th, 2018
68
Never
Not a member of Pastebin yet?
Sign Up
, it unlocks many cool features!
「❛ DON'T RECALL ❜」

USERNAME ; DreamyTeapot

PASSWORD ; Magic Shop?

「❛ FAKE LOVE ❜」

NAME ; Kang Jinyoung [강진영]

OTHER NAME ; -

NICKNAME/S ;

- Jinjin

BIRTHDAY ; 5 December 1999

「❛ LIKEY ❜」

BIRTHPLACE ; Gyeongsangnam-do, South Korea

HOMETOWN ; Gyeongsangnam-do, South Korea

NATIONALITY ; Korean

ETHNICITY ; Korean

LANGUAGES ;

- Korean | Fluent

- Japanese | Fluent

HEIGHT ; 170cm

WEIGHT ; 59kg

「❛ CLAP ❜」

PERSONALITY ;

ー Cold, he's a very cold and quiet person. He rarely opens up to people that doesn't know him. People usually wonder if he actually knows what going on, and the answer is, he knows what's going on.

ー Loyal, behind those cold and creepy side, he has this loyal side which he shows to his close friends and family.

ー Clumsy, he is also a very clumsy guy. He would accidently break things, accidently spill things, and more random accidental things. But of course he's always going to try and fix it.

ー Energetic, this guy just can't stay still. He walks around like a fool. He often randomly walks towards his friends and then walk away.

BACKGROUND ;

He was born in Gyeongsangnam-do. He has one older brother who is 5 years older than him. His parents are very protective of two of them. They won't let them play with their friends. But his brother is very carefree and usually sneaks out of the house and goes to parties. Even when the parents found out, all they did was give him a warning and if he gets all 5-warnings he would have to help his grandparents gardening. Jinyoung never really wants to do that, so he just stays in his room daydreaming.

LIKES ;

ー Pillows

ー Marshmallows

ー Playing Soccer

ー Listening to lively musics

ー Wearing beanies

ー Photography

DISLIKES ;

ー Loud music

ー Clubs

ー Beers

ー Smoking

ー Wearing tuxedos

ー Pink

HOBBIES & TALENTS ;

ー Doing sports

HABITS ;

ー Randomly smiling

TRIVIAS ;

ー Best friends with GOT7's Jackson and Youngjae

ー He's very good at sports

ー He can do many girl group dances

ー He's allergic to Dogs

ー He gets along with almost everyone

ー When he's tired he has a very creepy Expression

「❛ PEEK-A-BOO ❜」

SLOT ; Amitiel

BACK-UP SLOT ; Kabshiel

FACE CLAIM ; WANNA ONE - Woojin

BACK-UP ; SEVENTEEN - Wonwoo

BACK-UP X2 ; STRAY KIDS - Jisung

「❛ BABY DON'T STOP ❜」

STAGE NAME ; Jinyoung

「❛ YES I AM ❜」

IDEAS ;

↳ FANDOM NAME ;

ー Flames

↳ FANDOM COLOR ;

ー Black & Red

↳ ALBUM NAME ;

ー Dangerous | lmao idk-

「❛ YOU ARE ❜」

EXTRA ; did we forget something?

MESSAGE TO US ; hello~ ok I actually don't know what to say- please tell me if I filled anything wrong :"
RAW Paste Data
We use cookies for various purposes including analytics. By continuing to use Pastebin, you agree to our use of cookies as described in the
Cookies Policy
.